Submitted by Anders Batten on
As usual Apple did not cover everything iOS 8 has to offer during its public keynote on Monday, but the company did display a graphic detailing the less important features at the end of its preview of its new operating system. One of the listed features that flew under the radar was "improved zoom for accessibility". Currently in iOS 7 users can navigate to Settings > General > Accessibility to activate the "Zoom" option which allows you to use a three-finger tap to magnify text on your display. In iOS 8 the Zoom settings will now allow users to open a magnify glass that can be positioned anywhere to enlarge a specific area of your display.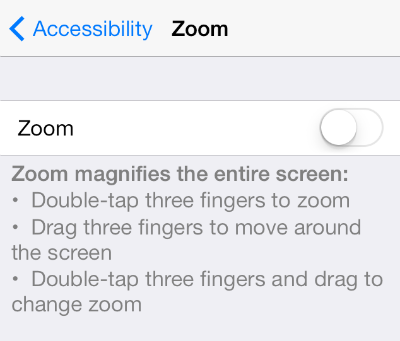 The magnify bubble can be enlarged to cover more of your display and comes with its own settings for you to configure. You can see the improved zoom feature at work (3:30 mark) during the 9to5Mac video posted below.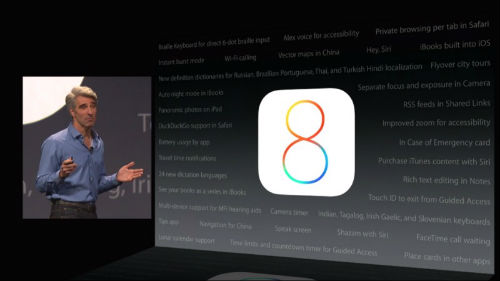 Other features mentioned on the graphic include "battery usage by app, which will allow users to see what apps are draining their battery, the previously leaked "Tips app" and other improvements such as a "braille keyboard".
This is of course just a small sampling of the many features iOS 8 will bring to your iPhone and iPad when it is released this fall. Developers are currently testing the first beta of the new firmware so expect to hear about more exciting tricks in the near future as they are uncovered.