Submitted by Marshall Walker on
iPhone owners have been stuck using Apple's default iOS keyboard since it was originally released in 2007, but now iPhone and iPad owners can choose to replace Apple's offering with a variety of third-party keyboards available on the App Store. Jailbreakers and Android users have long known about the advantages of having different keyboard options, but now all iOS 8 users can see why it is important to have choices. Here's a list of iOS 8 supported keyboards you can test out on your iPhone or iPad. It is worth at least checking out one or two of these third-party keyboards so you can know what you have been missing out on all these years. You can always go back to Apple's default keyboard if you don't find anything that you like.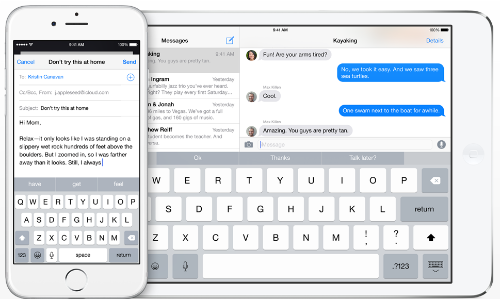 Fleksy Keyboard: $0.99 (Universal) - Even before iOS 8 was released the developers behind Flesky have been working hard to improve the keyboard experience on iOS devices. Flesky claims to be "the fastest keyboard in the world" and it has received positive reviews from several publications such as Time Magazine. Flesky allows users to customize their keyboard with different themes and use swiping gestures to add punctuation, delete words and so on. The keyboard also includes over 800 emojis and support for over 40 languages.
Brightkey: Free (Universal) - If you're simply tired of Apple's grey stock keyboard and want to add a little color to your iPhone's display, Brightkey is the app for you. The app includes 8 color options including keyboards that match the Space Gray, Silver, and Gold iPhone models. The keyboard also includes predictive text and auto-correction.
App Store Link
Swype: $0.99 (Universal) Swype introduced a whole new way of using mobile keyboards by allowing users to swipe their fingers across the keys instead of tapping them. Swype promises to be the most "accurate keyboard" you will ever. The keyboard learns how you type and it allows you to delete or add words from your own personal dictionary. The app also includes 5 different themes and allows you to use Swype gestures to enter symbols, punctuation and capital letters.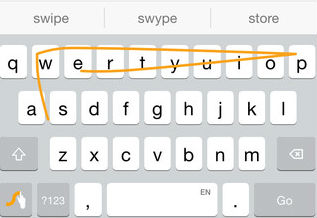 SwiftKey Keyboard: Free (Universal) - Swiftkey has been a favorite keyboard option among Android users for several years. The keyboard offers word predictions based on your typing habits, auto-correct and the ability to type two languages at once.
CooolKey: Free until Sept. 24 (Universal) - This app allows you to customize the color, design and sound of your iOS keyboard. Feature tons of fun themes to choose from.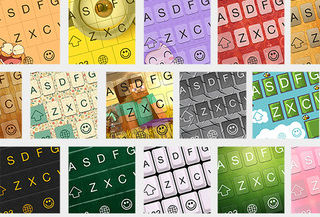 More iOS 8 Keyboard Options
- Color Keyboards: $0.99 (Universal)
- KuaiBoard (formerly QuickBoard): $3.99 (Universal)
- TouchPal Keyboard - Emoji & Gesture: Free (Universal)
- TextExpander 3 $4.99 (Universal)
- Minuum - The Little Keyboard for Big Fingers: $3.99 (Universal)