How can I forward an iMessage or SMS / RCS message on iPhone?
You can forward an individual text message to another contact in iOS 8 or later by pressing and holding down on any message bubble until the "Copy / More..." option pops up.
Tap the "More" option then tap the arrow icon at the bottom of your display. This will open a New Message window where you can type the name or phone number of the contact you want to forward the message to. You can also edit or add an image, emoji or more text to the original message before hitting Send.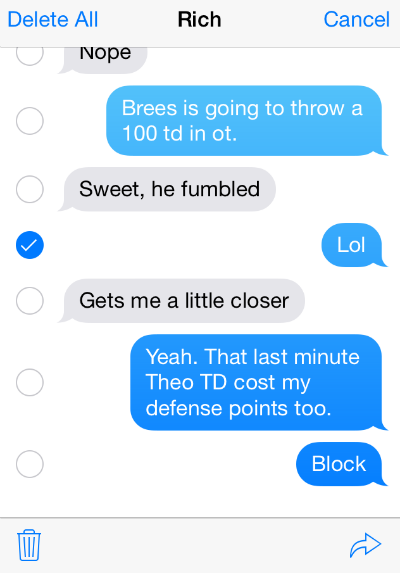 Selecting "More..." from a text thread will also allow you to delete an individual or all messages from that thread.