Once again, Apple (NASDAQ: AAPL) stock closed the week at a record high. Share prices closed at $114.18 on Friday, a day after Apple paid a dividend of $0.47 per share on 5.87 billion shares for a record $2.9 billion pay out. This makes Apple the largest dividend payer of the year, just ahead of Exxon Mobil. The company's market cap now stands at its highest ever, $665 billion.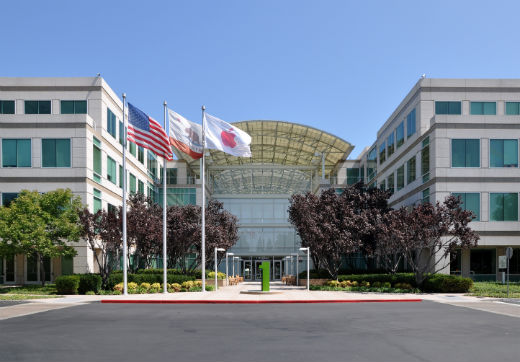 Recent research data show that, in the first thirty days, the iPhone 6 outsold the iPhone 6 Plus by a 3 to 1 margin. According to UBS analyst Steven Milunovich, surveys in the Chinese market show there is much higher demand there for the larger model. Considering this, UBS raised its target price for Apple shares from $115 to $125.
A report in the New York Times last week indicated that interest in Apple Pay, and mobile payments in general, is on the rise. According to the piece, Whole Foods reported 150,000 Apple Pay transactions since it began accepting the option, McDonald's reported that half its mobile payments come via Apple Pay and Walgreens said its mobile payments have doubled since Apple Pay appeared on the scene.
Adding to the list of retailers accepting Apple Pay, Staples announced last Wednesday that it will accept Apple Pay at its 1400+ U.S. retail locations.
Apple Pay has a potentially much larger partnership in the works - China's Ali Baba. According to
The Wall Street Journal
, the two giants may join forces to bring mobile payments to the Chinese market.
A Securities and Exchange Commission filing last Monday details Apple's issuance of Euro bonds. The company will issue $3.5 billion in eight and twelve year notes that will yield 1.082 percent and 1.671 percent respectively, which are historically low rates. Interest on the bonds began accruing on Monday as well. Several underwriters will be involved, with Goldman Sachs and Deutsche Bank AG handling the lion's share, €770 and €350 respectively.
A rumor from Taiwan's DigiTimes says Asian chip makers are ramping up for the Apple Watch launch early next year. Industry analysts say supply chain data suggest it will launch with between 30 and 40 million units.