If you don't want your iPhone incessantly beeping and buzzing all day long from unsolicited or unimportant emails, you may consider turning off Mail notifications. But then you will miss the ones that might be important from, say, your significant other, kids, parents, boss, etc. iOS 8 allows you to assign VIP status to your contacts, which lets you set notifications just for them. Here's how to do it:
1. To designate a contact as a VIP, go to your Mail app and tap on the VIP mail box.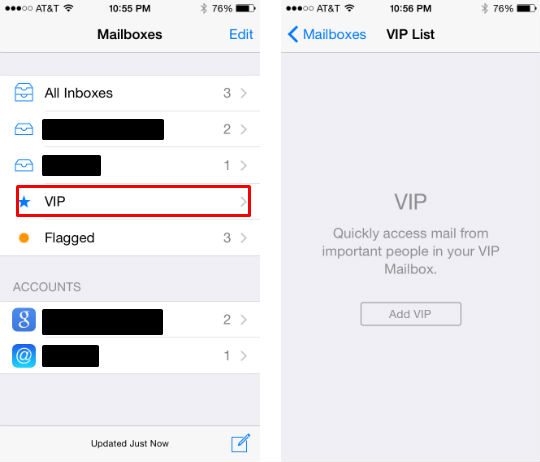 2. Select "Add VIP," which will allow you to choose from your contacts (Note: their contact info must contain an email address).
3. Once you have selected one, tap on "VIP Alerts," which just takes you to Settings -> Notifications -> Mail.
4.
Here you will see "VIP" just above "Thread Notifications," if you have Allow Notifications on, which you should. Tap on "VIP" and choose the type of alerts you want. Keep in mind that you want to differentiate your VIPs from your regular emails, so you'll want to make sure the alerts for your regular emails are different than those for your VIPs. To do this, just tap on your email account (above the VIP and Thread Notifications) and set the notifications. You'll probably want no sound for these and sound for your VIPs, since that's the whole point. That's it, now you'll be notified by emails from your VIPs and nobody else.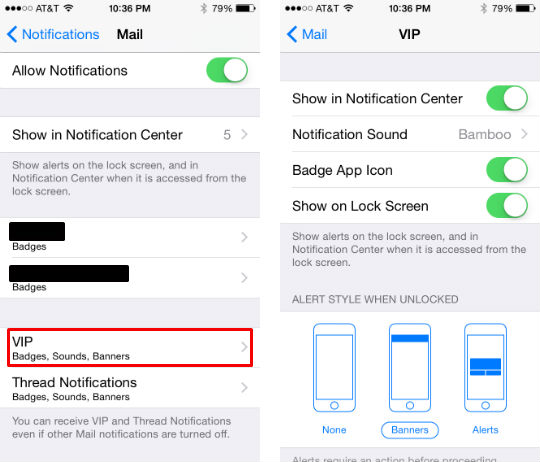 5. To remove or add a VIP, go to the VIP mailbox and tap on the encircle "i." On the next screen you can add another VIP or tap "Edit" to remove one.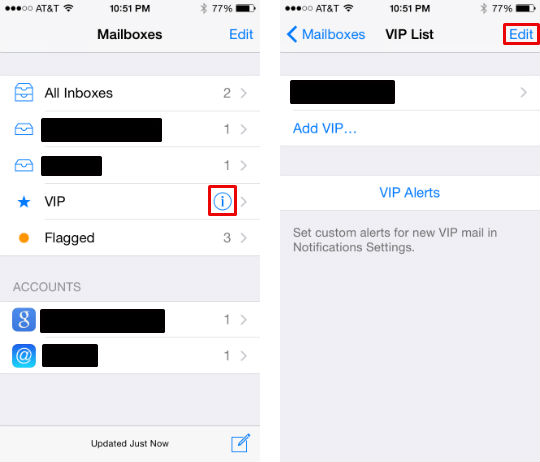 Alternatively, iOS 8 also allows you to set notifications for specific email threads, which may suit your needs better.