Submitted by Chad Shmukler on
One of the readers of TUAW (The Unofficial Apple Weblog) recently sent in what is believed to be the first set of screenshots of the new iPhone App Store. The App Store is an iPhone application showase/marketplace built into the new (currently development beta) iPhone firmware.
Users who previously tried to load the iPhone App Store on their iPhones were met with a "cannot connect" message. Sometime recently, this changed is allowing access to the App Store which now includes a few applications.
Below are a couple of the screenshots which were leaked. One of the screenshots shows a native Facebook application for the iPhone.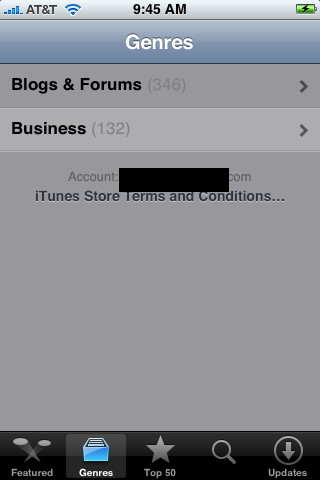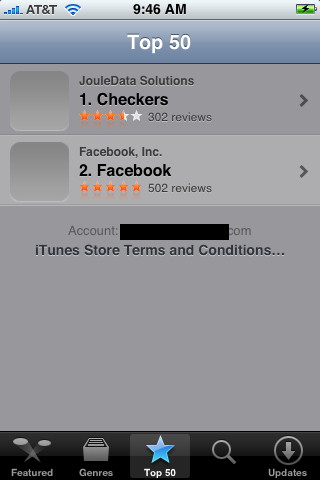 Though there is no official confirmation that these shots are legitimate, they were apparently sent to a number of iPhone related sites and are being confidently showcased by a number of sources who trust their legitimacy.
Head to TUAW to view the full gallery of iPhone App Store screenshots.