Submitted by Sammy Snyder on
The Emojimo Keyboard is a new iOS 8 app that transforms almost every word you type into an emoji. This not only saves you time from having to search for the perfect emojicon, but it is also a fun way to annoy your friends.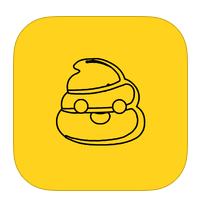 The Emojimo Keyboard is easy to use, but first you must enable it on your iOS device. After you have installed the app on your iPhone or iPad, navigate to Settings > General > Keyboard and tap the "Keyboards" panel. Next, tap "Add New Keyboard" and select "Emojimo Automagical Keyboard" from the list of keyboard options. Finally, go back to the Keyboards screen and tap the newly added "Emojimo Automagical Keyboard" panel to activate the keyboard on your device.
You can then switch between the stock iOS keyboard and the Emojimo Keyboard by tapping the globe icon located next to the Spacebar on your device. You can also begin typing on the stock keyboard then use the giant yellow poo button on the Emojimo Keyboard to transform your text into emojis.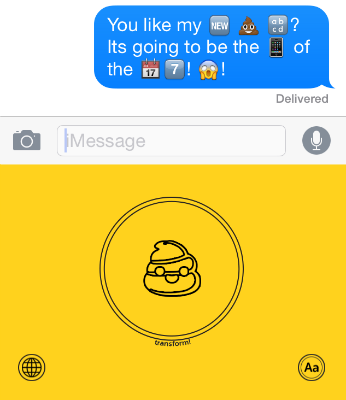 If you don't mind typing without autocorrect, then you can use the Emojimo Keyboard as your default keyboard option and have it automatically transform your words as you type. However, you will probably not want to use the Emojimo Keyboard too often since it is slow and emoji text messages can be confusing, but it is a fun second option to have installed on your iPhone.
The
Emojimo Keyboard
is available for free on the
App Store
. It supports all devices running iOS 8 or later and it is optimized for the iPhone 6 and 6 Plus.