Submitted by Chad Shmukler on
Despite their oh-so-clever April Fools' joke which suggested the DevTeam had been bought out and that Pwnage would not be released, nary a few days later, the iPhone DevTeam has released the OS X version of the highly anticipated one-time jailbreaking, unlocking, and more tool for the Apple iPhone.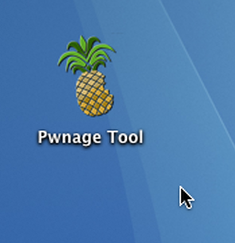 Pwnage is touted to offer one-time jailbreaking of the iPhone, via a newly discovered exploit in the lower levels of the iPhone bootloader. The exploit allows the installation of unsigned code which, according to the DevTeam, "opens the door to unlimited possibilites".
The Mac OS X (10.4.x and 10.5.x) version of Pwnage is available now. Click the following link to download Pwnage for Mac OS X.
As indicated in their press release regarding the availability of Pwnage, the team also explains that despite former plans to release a Mac version only, a Windows version of the tool is almost complete. The port to Windows from the OS X version is being completed by "cmw" and should be available shortly via
http://www.iphonelinux.org
.
The Windows version of Pwnage will be released under the name WinPwn, and is expected to provide all of the same functionality as the Windows version.