Submitted by Thomas Estilow on
Here we go again. With Apple's release of iPhone OS 3.1 the iPhone Dev-Team has been busy getting jailbreak and unlock solutions ready. The first of these software packages is Pwnage Tool 3.1 for Mac OS X.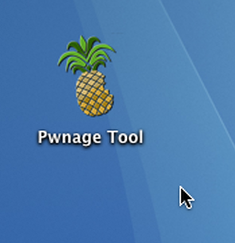 The current version is available directly from the iPhone Dev-Team and supports the first generation iPhone and the iPhone 3G. The Dev-Team is still working on software for Windows and the iPhone 3GS.
As we've seen before, the Apple iTunes 3.1 update for iPhone 3G will change the baseband version on your iPhone, making an unlock impossible with current versions of ultrasn0w.
The Dev-Team has noted this is also the case with the iPhone 3GS:
If you want to keep the jailbreak or unlock on your 3GS, you should resist all urges to install Apple's official firmware updates without knowing if a jailbreak exists for that version yet. Unless another (different) bootrom exploit is found for the 3GS that doesn't require a "foot in the door" with a signed official iBoot, then accepting official updates willy-nilly may cause you to be cutoff from the jailbreak. And it will definitely cause you to be cutoff from the carrier unlock.
That being said, there are very specific instructions when jailbreaking and unlocking the iPhone 3G with Pwnage Tool 3.1. The Dev-Team notes the following details:
GOLDEN RULE: If you are using a 3G iPhone with ultrasn0w and rely on ultrasn0w to obtain cellular service, then you should only upgrade to 3.1 with a PwnageTool created .ipsw. - Stay away from Apple's direct updates as described here and here please get up to speed on the whole subject by reading the information contained in these posts.
If you have an original iPhone (1st generation) then 3.1 unlock works with this PwnageTool release. iPhone 3G users upgrading to 3.1 will need to continue using ultrasn0w with a PwnageTool created 3.1 .ipsw
Pwnage Tool 3.1 for Mac OS X will only work on the original iPhone, original iPod Touch and iPhone 3G. As always, backup your data before jailbreaking.
Dev-Team also notes a cosmetic bug that may occur after unlocking the iPhone 3G:
Unlocked users on the 3G will probably notice that the name and/or logo of their carrier is missing, but they still have full bars and a signal. So far this seems to be purely a cosmetic issue and it doesn't impact your signal or coverage. We hope to have this issue "fixed" when we release the 3GS compatible version of PwnageTool.
Remember, you may violate the terms of your Apple warranty or your carrier's terms of service when jailbreaking or unlocking.