Submitted by Chad Shmukler on
According to a post on the "unofficial, official" blog of the iPhone DevTeam, the latest version of their jailbreaking and unlock tool Pwnage is due to be released sometime today. Though the post did not specify when the release would occur, it did state that the new version of Pwnage is "undergoing final checks and will be packaged, signed and should be uploaded within the next few hours." The post also indicated that individuals could "count on it being released sometime on Thursday" (8/7).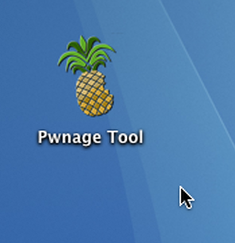 The new version of the Pwnage tool will provide iPhone owners with the ability to jailbreak the latest release of iPhone firmware, a bug fix release made available earlier this week. Though the official stated reason for the iPhone OS 2.0.1 update was "bug fixes", it also rendered ineffective previously released tools that were able to effectively jailbreak phones running iPhone OS 2.0.
Unfortunately, the new version of Pwnage still does not offer
unlock capabilities, but one is (of course) still being actively pursued. Those who want the freedom to use their iPhone with a carrier of their choice will have to continue using a non-3G version of the iPhone, or get their hands on one of the unlocked iPhone 3G models sold by Apple overseas.
If you have a previous version of Pwnage installed, you'll be able to upgrade via the update feature within the software. New users will be able to download Pwnage directly via a link to be published when the software is released.
The new version of Pwnage also includes a new version of Cydia, which includes bug fixes and other "general goodness".
The iPhone DevTeam has issued a warning to those who hope to unlock their iPhone 3G about upgrading to 2.0.1. If you plan to or hope to unlock your iPhone 3G, you should read the DevTeam warning here.