Submitted by Sammy Snyder on
Three members of Mojang's development team held a live stream and answered questions from fans about Minecraft: Pocket Edition. The team mostly talked about the upcoming 0.11 update they are currently working on. You can watch the full video below or click here for a good summary of the event.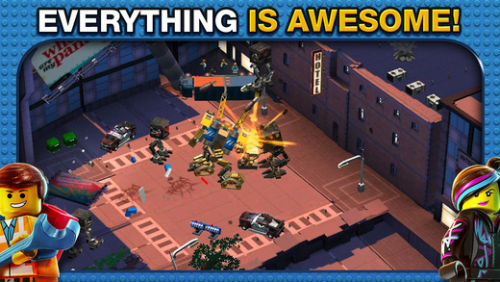 Lots of mobile gaming news is coming out of PAX South which is going on right now in San Antonio, Texas. Touch Arcade got an early look at tinyBuild's upcoming puzzle game Divide by Sheep and Undead Labs Moonrise.
Telltale Games released a teaser trailer for the next installment of its Game of Thrones series. Episode 2 "The Lost Lords" will be available as an in-app purchase on February 5th.
Cut the Rope developer ZeptoLab's announced a new game called King of Thieves. You can see the teaser in the trailer section at the bottom of this post.
OOTP Developements has landed a licensing deal with the MLB and
IOOTP
will officially become
MLB Manager
with a future update.
Here are this week's games, apps and jailbreak tweaks released to the App Store and Cydia through 01/18/15 to 01/24/15. Apple's Free App of the Week is Shades. The puzzle game will be free on the Apple App Store until 01/29/15. Don't forget to follow us on Twitter and Facebook so you never miss a new App Store or Cydia release.
The LEGO Movie Video Game: $4.99 for the iPod touch, iPhone and iPad (Requires iOS 7.0 or later) Rated 4+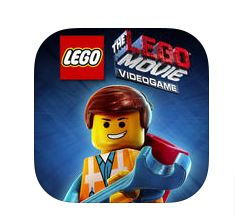 Everything is awesome in LEGO Movie Video Game. Play as Emmet as he teams up with over 90 characters from the film. Superman, Green Ninja and yes, Batman are included! The game features 45 missions and in-app purchases. It is also a hefty download at 2.2GB.
Adventure Time Game Wizard: $4.99 for the iPod touch, iPhone and iPad (Requires iOS 8.0 or later) Rated 9+ ***App of the Week***
Explore the Land of Ooo with Finn and Jake as they take on the Doodle Wizard voiced by "Weird Al" Yankovic. Players can play as their favorite Adventure Time characters in Adventure mode or create their own game and challenge their friends. The app offers two ways to create games: Draw a dungeon on paper and scan it in using your device's camera, or by using the game creator within the app.
Dragon Quest V: $14.99 for the iPod touch, iPhone and iPad (Requires iOS 7.0 or later) Rated 9+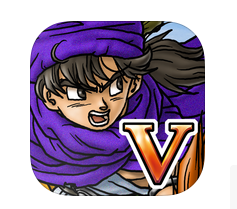 The fifth Dragon Quest has been remade a few times but it has never officially made its way to North America, until now. Square Enix has released the fifth installment of the popular RPG series to iOS devices in both North America and Japan. The iOS version is getting rave reviews from both critics and fans, so if you have been waiting to play an official English version of the game the time is now!
Mushroom Wars: Space: Free for the iPod touch, iPhone and iPad (Requires iOS 5.1.1) Rated 4+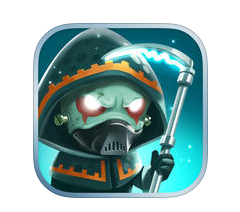 Straight from the PlayStation Network, the popular real-time strategy game is now available on iOS devices. Lead the Mushroom people into battle on over 30 intergalactic maps. The game features the ability to play against up to 3 players at a time, a variety of tactical combat possibilities, over 20 unique active and passive spells and single-player adventures.
More App Store Releases *The listed prices are launch prices and are subject to change.
- MacID for iOS: $3.99 (Universal) Unlock your Mac with just your fingerprint or passcode
- Healthy Selfie: Free (Universal) Health and fitness social network
- Qweeky: Free (Universal) A Snapchat-like social networking app to locate your friends
- Swipefight: Free (Universal) Fighting game and swipe-based puzzler
- Comfy Read: $1.99 (Universal) Send web based articles to your Kindle from your iOS device
- Everest : Audio Looper: $9.99 (Universal) "Record, play, and remix audio loops in real-time from the audio input of your iPhone, iPad, or iPod touch"
- Voice Dream Writer: $9.99 (Universal) Text-to-speech app for writing
- Adventure To Fate : Battle Arena JRPG: Free (Universal) RPG style game based around The Tournament of Fate
- CZ App for iPad: $19.99 (iPad) "This app reproduces the functionality of Casio's best-selling CZ-series models, such as the CZ-101 (first released in 1984), and also includes new functions"
- ATM Simulation: Free (Universal) I don't think the developers know what else the title of their game could stand for
- Murder in the Hotel Lisbon: $2.99 (Universal) Help Detective Case and Clown Bot solve mysteries in this click-and-point title
- Potatoman Seeks The Troof: $1.99 (Universal) Platform title with 8-bit potato guy
- Conquerors Dice: Free (Universal) "Strategy board game with Great China's Three Kingdoms as its main theme"
- Crossroad Zombies: Free (Universal) Play god and help people survive a zombie invasion
- Yak Dash: Horns of Glory: $1.99 (Universal) 2D side-scrolling racer on yaks
- dreeps: Alarm Playing Game: $2.99 (Universal) RPG game where a robot boy follows your day
- hook: $0.99 (Universal) Minimal puzzle game
New Cydia Tweaks
- BannerBuddy (Free) Reach notifications with Reachability
- ClassicSwitcher ($0.99) Changes iOS 7.0 - 8.0 App Switcher to iOS 6.0 App Switcher
- Deepcove (Free) Turn battery percentage indicator to roman numerals
New iOS 8 Widgets
- Minesweeper - Widget Edition: $0.99 (Universal) Play the classic game from Notification Center even when your device is locked
App Store Deals: Tail Drift (Free), Oddworld: Stranger's Wrath ($3.99), NHL 2K ($3.99), Super Lemonade Factory (Free), Minutes App (Free), Lost Yeti (Free), Facetune ($2.99) and Touch2Face (Free)
Noteworthy App Updates
- Kingdom Rush Version 2.5 adds The Curse of Castle Blackburn campaign
- Goat Simulator was updated with a new map (Goat City Bay), new goats and other fun stuff. It is also still on sale for only $2.99.
- Khan Academy for the iPad now includes all 15,000 of its online course
- Marco Polo has received it largest update since its release adding a ton of new features
Game Trailers / Previews
Minecraft Pocket Edition Q&A VHS Version
King of Thieves Teaser
Exile iOS Teaser