Submitted by Sammy Snyder on
Cartoon Network has released a lot of mobile games based on its popular series Adventure Time, but Game Wizard is the first title that allows players to build their own adventures. The game follows Finn and Jake as they take on an all-new villain named Doodle Wizard and his army of evil sketches. Players can explore the open world of the Land of Ooo in adventure mode, or design their own levels using a Pixel Press powered Create mode.
Adventure Time Game Wizard is almost like getting two games in one. The first being a platform game where players can battle the Doodle Wizard after Finn and Jake use a magic pencil to draw themselves into a magic book. The platform part of the game includes different locations from the show such as the Grasslands and Candy Kingdom, and the ability to unlock all your favorite Adventure Time characters like BMO, Ice King, and Flame Princess. The game also features "Weird Al" Yankovic as the Doodle Wizard and all the original voices from the show.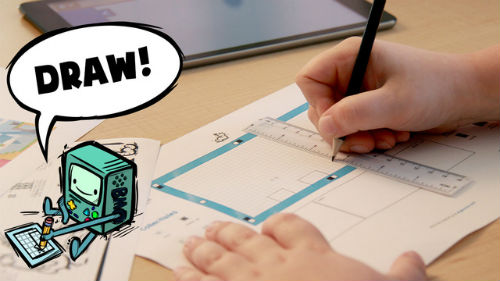 The second part of the game allows players to create their own own dungeons by using real pen and paper and scanning them into the app using their device's camera. Players can also use the Doodle Wizard's "secret glyph language" to design their own game if drawing isn't their cup of tea. A player's own game can then be filled with all kinds of fun stuff such as traps, loot and enemies, and shared with other players in the "Arcade".
Adventure Time Game Wizard - Draw Your Own Adventure Time Games
is available on the
App Store
for $4.99. It supports all devices running iOS 8 or later. It is rated 9+ for cartoon violence.