Submitted by Sammy Snyder on
Adult Swim has officially redeemed unicorns by releasing the long awaited Robot Unicorn Attack 3 after Starbucks unsuccessfully tried to end all unicorn careers with its Unicorn Frappuccino. Actually the Unicorn Frappuccino was a huge success bumping Starbucks' sales and inspiring more "Instagramable" drinks, but that's another story. The third game in the Robot Unicorn Attack is here and that's all that really matters.
In Robot Unicorn 3 you can build a team of 3 runners by melting down unwanted unicorns to build the best stable of glitzkrieging ponies in the universe. You do this by running your majestic team through pink worlds while smashing fairies and dashing through sparkling stars. You can also send your stabled unicorns on raids to collect soul crystals to recycle and build new glittering creatures of destruction. The sequel also also now allows you to build a mighty citadel from tears to make your stable of unicorns even more unstoppable.
If you have never played a Robot Unicorn title it is a sidescrolling endless runner from Adult Swim. The entire series is full of Adult Swim's stylized humor, and the third game has been upgraded with beautiful 3D graphics. At launch there are 41 unicorns available to unlock, 3 worlds and four forges you can use to create new characters. IAPs include soul crystal and other packages starting at $4.99. You can also watch ads for Continues and Multipliers.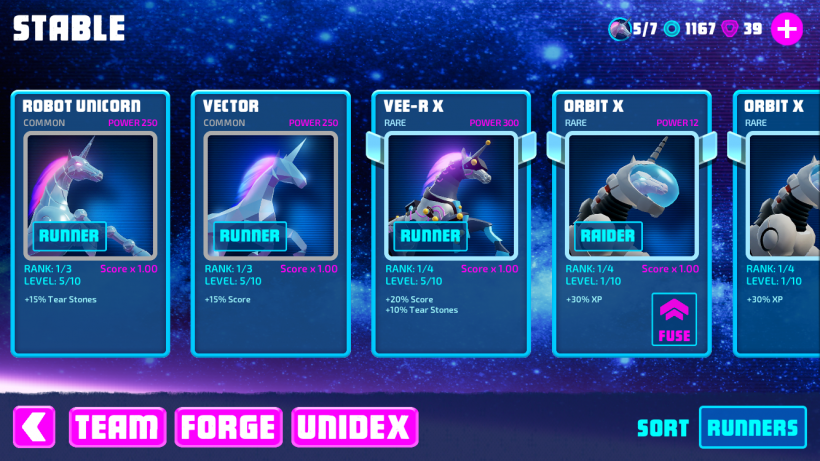 Anyone who has enjoyed the first two Robot Unicorn Attack games will enjoy the third. It is full of all the pink gooey goodness, glitter and bad 80s inspired music that made the original flash game so much fun. Robot Unicorn Attack 3 is available for free on the Apple App Store. It is recommended for newer devices running iOS 8.0 or later. It is also a bit of a battery sucker. Be sure to keep that in mind if you plan to play it on the road.