How can I change the From address when sending iOS mail?
Mail on the iPhone, iPad and iPod touch will use the default email address when composing a new message. To temporarily change the From address when sending mail from iOS, follow these steps:
1. Open the Mail app and compose a new message.
2. Tap the field labeled Cc/Bcc, From:
3. Then select the From: field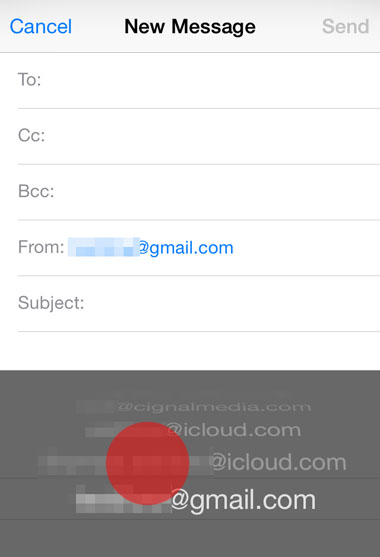 4. Scroll up or down to choose from the list of email accounts on your device
5. When the desired email address is highlighted, tap the Subject: field to continue composing the email
6. The email will be sent from the selected address
Click here for instructions on how to change the default From address
.