Does the iPhone 6 Plus lock screen rotate?
No, the iPhone 6 Plus lock screen does not rotate when the device is turned on its side.
There are special features on the iPhone 6 Plus, designed to take advantage of its larger display. One such feature is home screen rotation, which reorients SpringBoard app icons and the iOS dock position when the device is horizontal.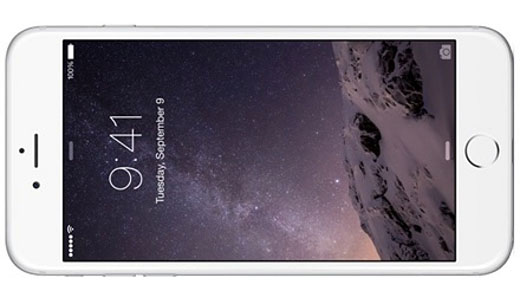 Several iOS apps have special layouts designed for landscape orientation, which automatically appear when the iPhone 6 Plus is rotated.