What is Display Zoom on the iPhone?
The iPhone 6 and the iPhone 6 Plus have two display resolutions available, standard and zoom. Display zoom can be accessed under Settings -> Display & Brightness -> Display Zoom.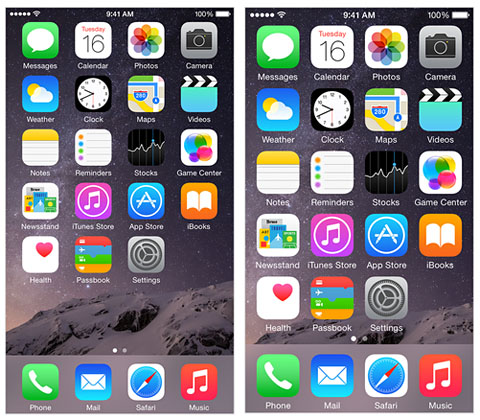 Standard mode (left) is the default mode. Zoom mode (right) increases icon sizing and text, both on the home screen and within apps, such as Mail. When enabled, Display Zoom takes advantage of the larger displays on the iPhone 6 and iPhone 6 Plus, making text and key parts of the interface bigger and easier to read.