How do I find my iPhone's IMEI number?
Your iPhone's IMEI (International Mobile Equipment Identity) is used to register your device and is sometimes required for technical support. It is also sometimes required to unlock your device. There are several ways to find your iPhone's IMEI: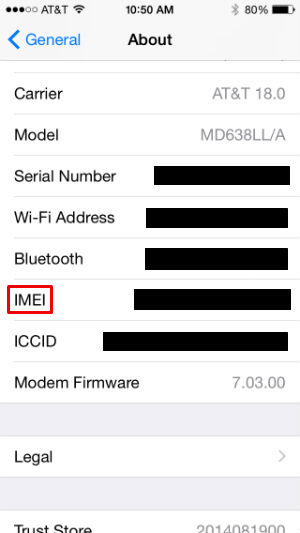 On most iOS devices you can go to Settings -> General -> About to find the IMEI number. You can also find your device's serial number and ICCID here.
Another method is to dial *#06#. This will make the IMEI appear on your screen.
On the iPhone 5 and later, and the original iPhone, you can find the IMEI number engraved on the back of the phone. On the 3G, 3GS, 4 and 4S you can find the IMEI engraved on the phone's SIM tray.