How do I add data to my Health app Dashboard?
The Dashboard section of Apple's Health app allows you to see a daily to yearly view of all your health and fitness data. You can add as many categories as you want to your Dashboard by following these steps: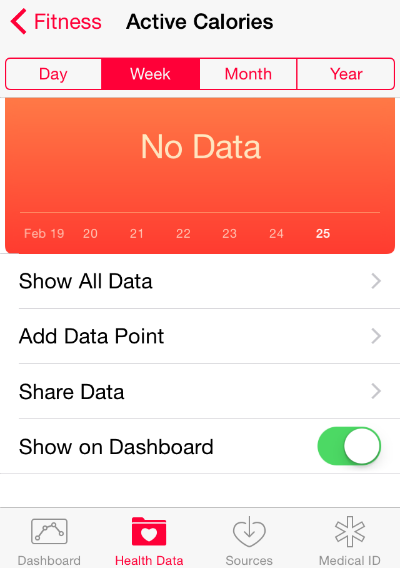 1. Open the Health app on your device.
2. Tap the Health Data icon on the bottom of your display.
3. Select a category such as "Fitness".
4. Select the data you want to add to your Dashboard (i.e. Active Calories).
6. Tap the "Show on Dashboard" slider so it is ON / Green.
Now you can tap the Dashboard icon to see all the health and fitness data you manually entered or received from third-party apps.