What is the best HDMI cable for Apple TV?
The Apple TV requires any standard Type A plug, male to male HDMI cable.
Apple TV does not include an HDMI cable in the box. The Apple TV must be connected to an HDMI receptacle on a display capable of high-definition 1080p or 720p.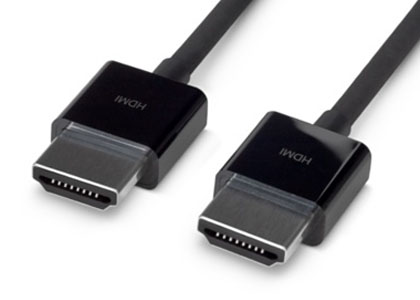 Apple offers an official 1.8 meter (6-foot) HDMI to HDMI Cable for $19.00.
Apple notes that HDCP is required when playing protected content. This refers to HDCP compatible TV equipment, not the HDMI cable itself.