What is the Taptic Engine on Apple Watch?
Taptic Engine is a linear actuator inside Apple Watch. This piece of hardware taps the user on the wrist to deliver tactile feedback when interfacing the Digital Crown or Force Touch. It will also deliver a tap to help notify the user of alerts and notifications.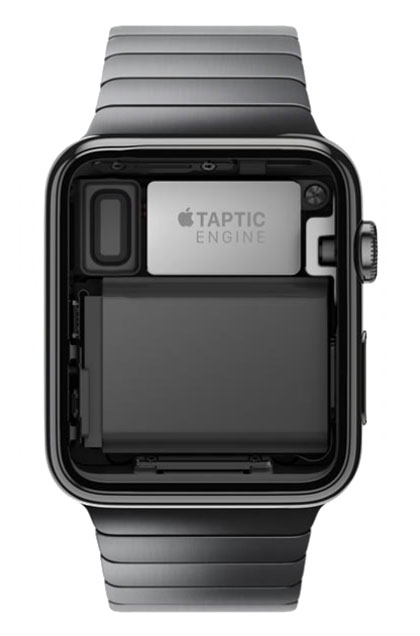 The tactile sensation delivered by Taptic Engine is synced with audio cues from a specially engineered speaker driver. Haptic feedback provides different sensations and experiences for each type of interaction with Apple Watch.