Can I receive notifications on Apple Watch?
Yes, Apple Watch will display iPhone notifications. Incoming mail, calls, and messages can be answered or dismissed immediately from Apple Watch.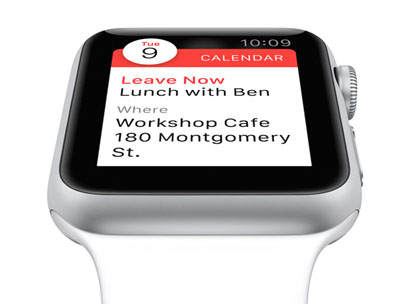 A downward swipe displays Notification Center, which includes missed notifications. Apple Watch will tap the user on the wrist when notifications are delivered, or to notify the user of calendar events, traffic conditions, and more.