Submitted by Sammy Snyder on
It was a big week for sequels with three popular titles launching on Thursday. 2K Games and Firaxis released the followup to Civilization: Beyond Earth called Sid Meier's Starships. The strategy game allows players to build and command a fleet of starships in the Beyond Earth universe. Sid Meier's Starships is available now on the App Store for the iPad, and for the Mac and PC via Steam. There is no iPod or iPhone version of the game.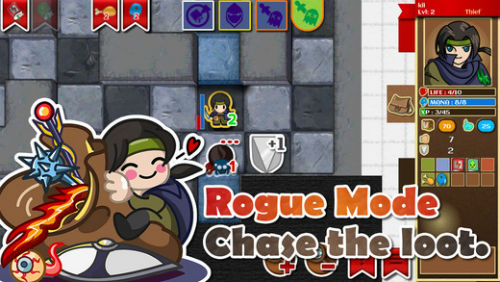 As expected, Dungeon Hunter 5 was also launched as a free-to-play title on the App Store and the Five Nights at Freddy's 3 is also now available for $2.99.
Ironhide Game Studio announced on Thursday that Kingdom Rush Frontiers will be updated with a new endless challenge mode called "Temple of Ethereal Evil" on March 18. The update will also add a new hero to the game.

Apple this week created another new section for the App Store highlighting "Innovative Games". The description reads:
They're the ones that stunned us. That surprised us. That take graphics, gameplay or other elements in bold new directions. Celebrate creativity with some of the App Store's most original an experimental games.
Most of the games listed are premium titles with only a few freemium titles making the cut. Hardcore gamers will recognize most of the listed games but should still give the section a look just in case there is something they missed.
Here are this week's most noteworthy games, apps and jailbreak tweaks released to the App Store and Cydia through 03/08/15 to 03/07/15. Apple's Free App of the Week is 8bit Doves. The retro game will be free on the Apple App Store until 03/19/15. Don't forget to follow us on Twitter and Facebook to keep updated on all the latest iPhone and iPad news.
NOTE: There were a lot of big titles released that we didn't have time to highlight this week. Make sure you scan the More Apps section so you don't miss anything.
Five Nights at Freddy's 3: $2.99 for the iPod touch, iPhone and iPad (Requires iOS 5.1.1 or later) Rated 12+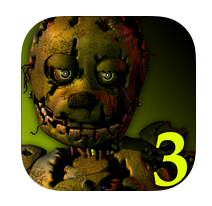 Thirty years after Freddy Fazbear's Pizza closed it's doors, the events that took place there have become nothing more than a rumor and a childhood memory, but the owners of "Fazbear's Fright: The Horror Attraction" are determined to revive the legend and make the experience as authentic as possible for patrons, going to great lengths to find anything that might have survived decades of neglect and ruin.

At first there were only empty shells, a hand, a hook, an old paper-plate doll, but then a remarkable discovery was made...

The attraction now has one animatronic.
Google Calendar: Free for iPod touch, iPhone and iPad (Requires iOS 7.0 or later) Rated 4+
iPhone users who also like to dip their toes in the Google ecosystem will want to check out the company's new calendar app for iOS devices, Google Calendar features Gmail integration that scans your email for events and posts them to your calendar. For example, if you receive a confirmation email about plane tickets you purchased the date and time will be added to the app. Creepy but useful.
Paper Dungeons: $2.99 for the iPod touch, iPhone and iPad (Requires iOS 4.3) Rated 9+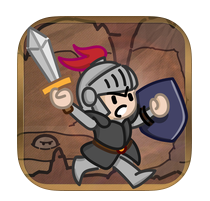 Paper Dungeons is a fantasy board-game that allows you to create and share your own maps and campaigns. The game features 4 single-player game modes where players can play existing adventures or crawl user created dungeons.
Enlight: $3.99 for the iPod touch, iPhone and iPad (Requires iOS 8.1 or later) Rated 4+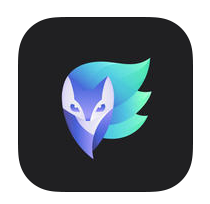 A photo editing app that promises to combine "every photo app you've ever needed, wanted, or dreamed of..." It includes dozens of features, precise and selective control over tone, color, and details and filters.
More App Store Releases *The listed prices are launch prices and are subject to change.
- Star Wars: Card Trader: Free (Universal) Topps is back with an all-new digital card collecting experience
- Ulysses: $19.99 (iPad) One-stop writing environment on iOS
- Angry Birds Stella POP!: Free (Universal) Angry Birds meets bubble shooter
- Card Crawl: $1.99 (Universal) "Clear the Dungeon of 54 cards by using item-cards, slaying monsters and managing your limited inventory"
- QuestRun: $2.99 (Universal) "Fast-paced" RPG game
- rop: $0.99 (Universal) Minimalist puzzle game
- Alpha Omega: $0.99 (Universal) Crossword-style game
- Buzz Aldrin's Space Program Manager: $9.99 (iPad) Space exploration sim where you can play as NASA or the Soviet space agency in order to be the first to the Moon
- Medieval Battle: Europe: $9.99 (Universal) Hex-based strategy game set in medieval Europe
- Paper Monsters Recut: $2.99 (Universal) The Wii U game now available for iOS devices
- HERE: Free (Universal) Offline navigation, maps, traffic, public transit from Nokia
- Zombie Harvest: Free (Universal) Zombie vs. plants
- Super WeaselPecker: Air Ride: Free (Unoversal) A game inspired by the popular #WeaselPecker internet meme
- Stick Cricket 2: Free (Universal) "Hit out or get out in the follow-up to the world's most popular cricket game"
New Jailbreak Tweaks
- CallLogPro 8 ($4.99) Manage your call history
- HideFavoritesTab Pro ($0.99) Customize elements of the Phone app
- HiddenConvos (Free) Hide messages in the Messages app
- FullSwitch (Free) Displays the iOS 8 App Switcher in full screen
- Calypso (Free) Adds a new preference pane to the Settings app with these options:
Enable or disable the tweak
See blocked tweets in Twitter
Display notification banner for new tweets
Hide Home screen page dots
Force Home screen rotation
Enable or disable iPad or iPhone 6+ dock rotation
Force Lock screen rotation
Disable voice control
Disable Spotlight search
Toggle on or off Lock screen blur or tint
Allow nested folders
Pinch to close folders
Hide orange indicators for beta apps
remove app icon labels
Speed up iOS 8 animation
Use old Control Center bounce effect