Submitted by Marshall Walker on
This was a big week for iOS app updates, MInecraft received its largest upgrade since it was released to iOS devices. Version 0.9.0 of the Minecraft Pocket Edition adds a host of new features including infinite worlds, new blocks like Monster Eggs, new biomes from the PC version and a new interaction button to solve an issue that caused players to accidentally dig or punch. Google Play Music was updated with gapless playback and the ability to download subscribed playlist, and the Broadway theater tickets app,TodayTix added personalized codes so users can earn $10 credit towards future purchases by referring their family friends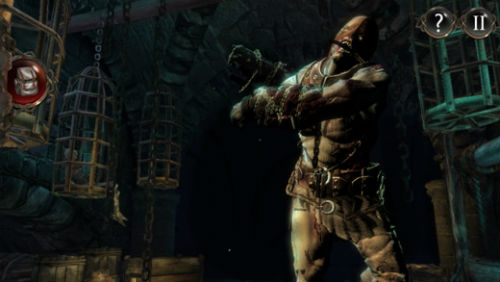 In iOS gaming news, Gameloft finally announced a release date for Modern Combat 5: Blackout. The first person shooter will be available for both iOS and Android devices on July 24, 2014. Q*bert made a comeback this week. Q*bert Rebooted is now available on Mac, Windows and Linux and it is headed to mobile devices later this year.
Ironhide Game Studio teased its Facebook followers with a brief announcement that "something is brewing for Kingdom Rush and Kingdom Rush Frontiers". Kingdom Rush just received "The Curse of Castle Blackburn" update on Steam, so hopefully both games will be receiving a similar update on iOS soon.
And finally, Bandai Namco announced it is pulling the RPG game Tales of Phantasia from the App Store on August 28, 2014.
Here are this week's games, apps and jailbreak tweaks released the App Store and Cydia through through 07/06/14 to 07/12/14. Apple's Free App of the Week is
Assassin's Creed Pirates
. The game app will be free on the Apple App Store until 07/17/14.
Angry Birds Star Wars II
is also now free for the first time ever on the App Store, and it has been updated with 30 new levels.
Sonic Jump Fever: Free for the iPod touch, iPhone and iPad (Requires Requires iOS 7.0 or later) Rated 4+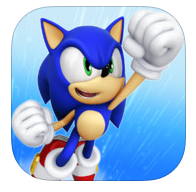 SEGA released its 10th Sonic the Hedgehog game for iOS. This one is an endless climber starring popular characters, such as Knuckles, from the Sonic franchise.
Hellraid: The Escape: $2.99 for the iPod touch, iPhone and iPad (Requires iOS 6.0 or later) Rated 12+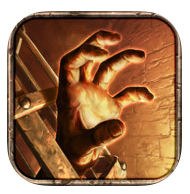 Hellraid: The Escape is a great looking action-adventure title (pictured at the top) that slipped its way onto the App Store relatively unnoticed. In the game, players must escape a magic prison after an evil sorcerer traps their soul. The game features puzzles, demon battles and AirPlay support. The best part is, it features zero in-app purchases or pay to win cheats.
Magic 2015: Free for the iPad (Requires iOS 6.0 or later) Rated 9+
Wizards of the Coast's latest version of its collectible card game, Magic, is getting mostly positive reviews. Players are happy that the game now allows you to build your own deck from scratch, instead being stuck adding cards to an already existing one. The game takes place in the Planeswalkers universe and features new cards plus a multi-player mode and more.
Blackwell 1, 2 and 3: $1.99 for the 1st app, $2.99 for the sequels (Universal) (Requires iOS 4.3 or later) Rated 12+
In an interesting approach, Wadjet Eye Games released its mystery adventure series as three separate apps all at once: Blackwell 1: Legacy, Blackwell 2: Unbound and Blackwell 3: Convergence. The game follows Rosa Blackwell, a person who sees dead people. Rosa teams up with Joey Mallone to help the ghosts on NYC. It is a retro-style point-and-click title.
Mighty Adventure: $1.99 for the iPod touch, iPhone and iPad (Requires iOS 6.0 or later) Rated 9+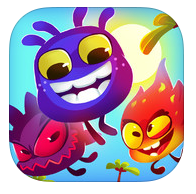 EA, Gameloft and Ubisoft have teamed up to create Pixel Trap, and the studio has released its first title called, Mighty Adventure. The game is described as a "platformer crossed with an action adventure runner," where players must help 3 tiny friends with unique powers jump across 40 magical levels and 4 hand drawn worlds.
More App Store Releases
- Hit the Spot: Free (Universal) This game has one rule, hit the green spot
- Meat King: Free (iPad) Become the new meat king by battling with meat
- Capo touch: $4.99 (Universal) Music teaching app
- iMPC Pro: $12.99 (iPad) Professional music production app
- YouTube Creator Studio: Free (Universal) Edit your videos from your mobile device
- Gnumz: Masters of Defense HD TD: $2.99 (Universal) Strategy tower defense game with a fantasy theme
- Beyond Gravity: $0.99 (Universal) Cute looking platformer where you jump in-between planets
- Sky Tourist Blitz Trip: $0.99 (Universal) Physics and time based game featuring a little astronaut
- Urban Trial Freestyle: $1.99 (Universal) Freestyle bike game
- Macrocosm: $0.99 (Universal) Help black matter avoid planets and their gravitational pull
- RPG Fanatic Earth: $3.99 (Universal) Expose and bring down a corporate giant in this futuristic RPG
New Cydia Tweaks
- Icon Resizer (Free) Resize your icons. Use this repo http://evilgoldfish.github.io/repo/ to download
- TapTheAt (Free) Autofill your email by holding '@' key
- Springtomize 3 has been updated with iOS 7.1x support
- StatusbarWeather7 (Free) Adds weather information on your status bar
- Acute ($3.00) Voice control tweak
Noteworthy App Updates
- Skype Version 5.2 adds voice messaging support and contact profiles
- The Wolf Among Us Version Episode 5: "Cry Wolf" is now available
- MLB.com At Bat Version 7.3.0 adds All-Star Week 2014 events support with live coverage