Submitted by Marshall Walker on
Happy New Year and welcome back to our App Recap. This is not only the first App Recap of 2016, but it is also the first full week of new App Store submissions since the winter holiday shutdown, which ended on December 29. Apple this week announced record App Store sales for a two week period ending on Janaury 3. Apple fans spent $1.1 billion on apps and in-app purchases worldwide over the holidays, setting back-to-back weekly records for traffic and purchases. You can read the full press release here.
If you're looking for the new screen grabbing app Vidyo, it has been pulled from the App Store by Apple. It is unknown why the app was pulled, but it was probably because it was a screen recording app. These apps are normally not allowed on the App Store.
Here are this week's most noteworthy games, apps and jailbreak tweaks released to the App Store and Cydia through 01/03/16 to 01/08/16. Don't forget to follow us on Twitter and Facebook to keep updated on all the latest iPhone and iPad news. Click here for this week's iPad-only App Store releases.
Candy Crush Jelly Saga: Free for the iPod touch, iPhone and iPad (Requires iOS 6.0 or later) Rated 4+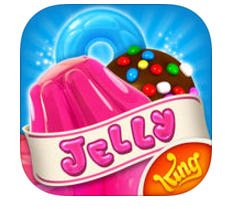 The third title in insanely popular
Candy Crush
saga includes all new games, new candy and boss fights. In
Jelly Saga
, players must battle the Jelly Queen and her minions in over 100 levels of candy-filled match 3 madness. It features new game modes like Spread the Jelly and Release the Pufflers, a new Color Bomb Lollipop booster and the ability to compare scores with your Facebook friends.
Codex: The Warrior: Free for the iPod touch, iPhone and iPad (Requires iOS 8.0 or later) Rated 12+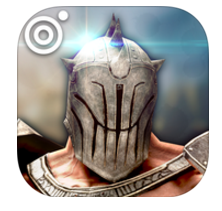 This action role playing title from Kuung Games promises to deliver console-quality graphics, "exhilarating" dungeon combat, unique monsters and level bosses, deep combat with upgradable skills, weapon and armor upgrades and crafting.
Jetpack Fighter: Free for the iPod touch, iPhone and iPad (Requires iOS 7.0 or later) Rated 9+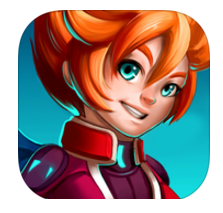 From the press release:
"Hi-Rez Studios, creators of the hit MOBA, SMITE, have released their first mobile game, Jetpack Fighter. Featuring intuitive swipe-to-attack action controls, Jetpack Fighter lets players blaze a path of destruction through dozens of unique levels in order to rid a futuristic world of evil robots and killer bosses. Like all Hi-Rez games, Jetpack Fighter combines free-to-play accessibility with deep and rewarding gameplay."
"In Jetpack Fighter, players collect and unlock new fighters and weapons in their quest to defeat the evil robots plaguing Mega City. After besting every baddie and boss on each chosen mission, players can return to collect more loot, or compete against other players in time trials and endless mode gameplay."
More App Store Releases *The listed prices are launch prices and are subject to change
- Proud: $4.99 (Universal) Productivity app with Apple Watch support
- Hex Mechs: $0.99 (Universal) Turn-based space strategy game
- TMNT - Portal Power: $4.99 (Universal) ***App of the Week*** The lastest Teenage Mutant Ninja Turtle app from Nickolodeon based on the television series
- Rock The School - Class Clown: Free (Universal) Children's app with in-app purchases
- FB Video Downloader: $0.99 (Universal) Download and save videos uploaded to Facebook
Defenders 2: Free (Universal) Sequel to the popular tower defense, collectible card game
- Surfingers: Free (Universal) Surf as far as you can through oceans, caves, snowy hills and deserts full of sand
- Drivey Car: Free (Universal) " Drive a growing collection of vehicles in hopes of making it around the block just one more time"
- Eat Your Vegetables: Make sure the baby doesn't eat nails, rocks, jewelry and more
- LONEWOLF: Free (Universal) 17+ deep Neo-Noir story driven sniper adventure game
- Basket Fall - Endless Dunking Sim: Free (Universal) Cut the Rope with basketballs
- Planktons: Free (Universal) Free (Universal) Fight Jellyfish with cute Plankton charcaters
- Namaste Space Buffalo: $1.99 (Universal) Puzzle game where you play as the mythical flock of spuffalos who cruise the galaxy in search of ultimate enlightenment
- Age of Wushu Dynasty: Free (Universal) Follow-up tp the PC title Age of Wushu Dynasty
- BattleHand: Free (Universal) 3D RPG title where you can create your own group of legendary heroes
- Halfpipe Hero: Free (Universal) Arcade skateboarding game featuring retro graphics and quick gameplay
- Monster Roller: Free (Universal) "Hatch, raise and train monsters to fight against your friends in online PVP or explore solo adventures offline"
- Spell Breakers: Free (Universal) Realtime action word puzzle game where you can test your skills and knowledge
- Bouncy Pong: Free (Universal) "Bounce your way out of unforgiving levels arranged in multiple rooms and capture the star"
- Emperor's Dice : Clash of Fate: Free (Universal) Choose a sovereign to lead you into combat as you wage war around the game board
New Jailbreak Tweaks
- MeetingDnD ($1.99) Automatically schedule iOS Do Not Disturb during Calendar events
- Point-and-Shoot (Free) Take photos right from the home screen with 3D Touch
- UnlimShortcut and CamTouch (Free) Adds additonal functions to 3D Touch quick menu