Submitted by Marshall Walker on
Here are this week's most interesting App Store and Cydia releases for 04/14/14 to 04/19/14. Apple's Free App of the Week is the action adventure game Horn. The game will be free on the App Store until 04/24/14.
There were very few noteworthy tweaks and apps released to Cydia this week, however jailbreakers should be aware of the new "Unflod Baby Panda" malware affecting iOS devices. You can learn how to check your iPhone or iPad for the malicious software here.
Hearthstone: Heroes of Warcraft: Free for the iPad (Requires iOS 5.0 or later) Rated 12+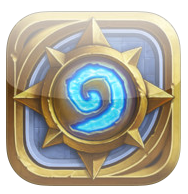 You could hear the collective groan when it was announced that Blizzard Entertainment's iPad card battling game would be free. Warcraft fans were worried that Hearthstone would be another micro-transaction heavy freemium title, and no fun to play. Luckily early reviews have indicated this is not a pay-to-win title, and fans seem to be happy with the iPad version of the game.
Hearthstone: Heroes of Warcraft
is a collectible digital card game that takes place in the
Warcraft
universe. The game is reportedly new user friendly and doesn't require in-app purchases to compete. Players can easily build a competitive deck of cards by participating in one-on-one battles with other players or computer opponents. The game is also cross-platform compatible as long as you have a Battle.net account.
Hitman GO: $4.99 for the iPod touch, iPhone and iPad (Requires iOS 6.0 or later) 12+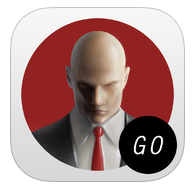 Square Enix brings its popular console franchise Hitman to iOS devices. Hitman GO is not a port of the Xbox and PlayStation versions, it is a turn-based puzzle game with touch-based controls. Players must help Agent 47 strategically navigate a grid to take out his targets.
Duckie Deck Sandwich Chef: $1.99 for the iPod touch, iPhone and iPad (Requires iOS 5.0 or later) Rated 4+
Any parent knows finding full ad-free games for children is a daunting task on the App Store. Most free titles geared towards toddlers never deliver all the goods and constantly nag both parents and players to buy the full version. Duckie Deck games only require a onetime download free and deliver a fun educational experience with no locked items.
Sandwich Chef encourages wholesome eating habits for picky eaters. The game allows children to create their own kid-friendly digital sandwiches while using healthy ingredients. Sandwich Chef features an easy to use colorful interface, fun sound effects and music that is guaranteed to be a hit with your toddler.
Foldify Zoo - Papercraft Fun: $1.99 for the iPad (Requires iOS 7.0 or later) Rated 4+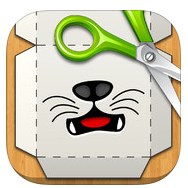 Foldify offers a break from the typical endless runner and social media app releases to the App Store. The paper crafting tool for iOS devices features easy to print templates for creating your own army of folded animals.
More App Store Releases
- RubIt: Free (Universal) Send videos and pictures to your friends and make them guess a word
- Yomi: $9.99 (iPad) Card fighting game created by the lead designer of Street Fighter HD Remix
- Unpossible: $1.99 (Universal) A well reviewed puzzle game that will make you scream
- iOOTP Baseball 2014 Edition: $4.99 (Universal) Baseball management game
- HodappyBird: Free (Universal) Another Flappy Bird clone
- Living Planet: $0.99 (Universal) Transform your videos into living, breathing tiny planets
- The Amazing Spider-Man 2: $4.99 (Universal) Mobile game tie-in to the Amazing Spider-Man 2
- Where's My Water? Featuring XYY: $0.99 (Universal) ***App of the Week*** A must have for fans of Disney Mobile's Where's My Water franchise
- Breeze: Free (Universal) Another acitvity tracking app
- My Incredible Body: $2.00 (Universal) Helps kids learn about the human body
New Cydia Tweaks
- Fleeting ($1.49) Action Menu add-on that allows you to speed read
- QuickWeather ($0.99) Quickly access weather from anywhere on your iPhone
- Auxo 2 Version 1.1 adds iPad support