Submitted by Sammy Snyder on
Here's a quick look at some of the noteworthy apps, games and jailbreak tweaks released to the Apple App Store and Cydia this week (01/19/14 to 01/25/14). Apple's Free Game of the Week is Where's My Mickey. It will be free on the App Store until 01/30/14.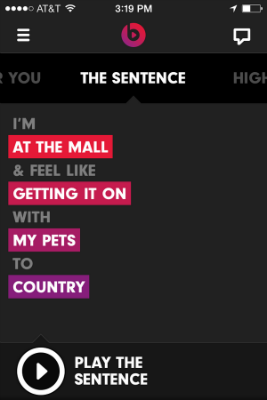 Beats Music: Free to download, requires $10 monthly membership (Requires iOS 6 or later) Rated 12+
Beats' new music streaming service for iOS, Android and Window devices is for music lovers who don't mind paying $10 a month instead of listening to ads. Beats Music biggest selling point is its recommendation engine comprised of real people, and its fill in the "Sentence" feature that allows users to get suggestions based on what they're doing and who they're with. The Sentence has already spun a meme where users share their most ridiculous answers to the fill in the blank option: "I'm ___ & feel like ___ with ___ to ___".
The Beats Music app is free to download but requires a $10 monthly membership fee after a 7 day free trial.
App Store Link
In Fear I Trust: $2.99 for the iPhone, iPad and iPad mini (Requires iOS 5 or later) Rated 17+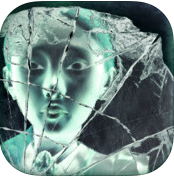 In Fear I Trust is a new game where users must explore a haunted house while solving puzzles and collecting items. Early reviews have complained that the game is full of bugs and that it's just your standard first-person horror title. The developers have promised that the problems will be fixed in a future update.
NOTE: Does not support the iPhone 4s or iPod touch.
Jailbreak Tweak of the Week: Controllers for All - This tweak allows users to pair a PlayStation Dualshock 3 with their iOS 7 device. It's available in Cydia for $1.99.
More App Store Releases
- DuckieDeck Family Photo: $2.99 (Universal) (Read our review) A safe family photos game for toddlers and preschoolers
- Crazy Dogs: Free (Universal) A first-person shooting game with dogs
- Shooting Food: $0.99 (Universal) A fruit shooting game
- Staccal 2 - Calendars and Reminder: $0.99 (Universal) A calendar and reminder app
- Ninja Village: $4.99 (Universal) A ninja sim and battle game
- Tree Wars: $0.99 (Universal) A battle defense game
- Front Wars: $2.99 (Universal) A turn-based strategy game
- Mentio - Personal Media Wish List: $0.99 (Universal) An App Store wish list
- Doodle Kingdom and Doodle Kingdom HD: $1.99, $2.99 (iPad) A fantasy brain-teaser where you can create your own Kingdom with Castles, Knights, Warlocks and Dragons
- TowerMadness 2: $2.99 (Universal) The sequel to tower defense game TowerMadness
- Pocket WavePad Plus: $9.99 (Universal) A sound editor
- Tales of Phantasia: Free (Universal) The English version of Tales of Phantasia
New Cydia Tweaks
- SlideForUsage: $0.99 - Keep track of your app usage
- Calendars for Lock Screen: $1.99 - Pushes calendar events to your Lock screen
- Slo-mo Mod: Free - Adds slow motion mode to unsupported devices
- QuickContacts: $1.99 - Add contacts to Spotlight Search