Submitted by Anders Batten on
Here's a quick look at some of the noteworthy apps and games not named Flappy Bird that were released to the Apple App Store this week (02/09/14 to 02/15/14). Max Axe is Apple's Free App of the Week. It will be free until Thursday, February 20, 2014.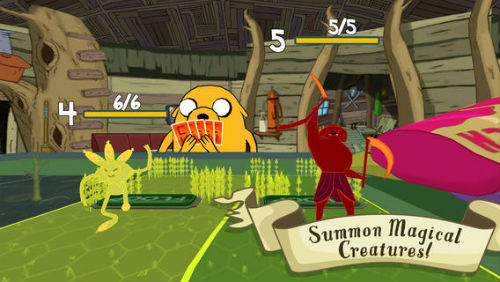 Card Wars - Adventure Time: $3.99 for the iPod touch, iPhone and iPad (Requires iOS 6 or later) Rated 9+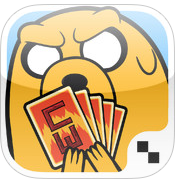 Card Wars is based on the fictional card game featured in the episode of Adventure Time with the same name. It is a collectible card game like Magic: The Gathering featuring the characters from the show. Players can play as Finn, Jake, BMO, Princess Bubblegum, Marceline, Flame Princess and control an army of warriors, use spells and so on. Here's the original TV promo for the episode Card Wars:
Stackables:
$0.99 for iPod touch, iPhone and iPad (Requires IOS 7 or later) Rated 4+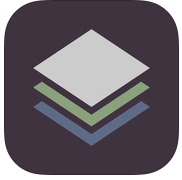 A effect layering and blending app. with over 150 effects crafted by photographer and artist, Dirk Wuestenhagen. Features unlimited layers, more than 20 professional adjustment tools, 18 blend modes with live preview, plus more...
NOTE: 50% off limited time launch price.
Catchr: $1.99 for the iPod touch, iPhone and iPad (Requires iOS 6 or later) Rated 4+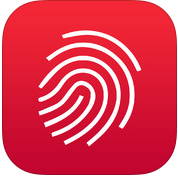 Paranoid that someone is using your iPhone when you're not looking? Catchr promises to catch nosy significant others or family members by allowing you to track your iPhone usage when you are not using it. The app can track if your phone was moved, which applications have been started or stopped, and it even supplies a map to tell you where your iPhone has been in your absence.
NOTE: Special launch price: 33% off for a limited time.
Deadman's Cross: Free for the iPhone and iPad (Requires iOS 5 or later) Rated 17+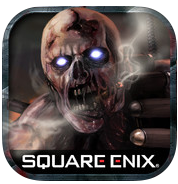 Another collectible card game with a zombie theme from Square Enix (the creators of Final Fantasy).
"Sixteen years in the future, the zombie apocalypse is bitter reality as a rampant virus turns all it infects into the walking dead. How will you survive on the streets of New Livingston as Deadmen wander in search of living flesh?"
Dungelot 2: Free for iPod touch, iPhone and iPad (Requires iOS 6 or later) Rated 12+
The sequel to Dungelot is an RPG title with turn-based battles where players can develop their character while hunting for gold. The game play is a lot like Minesweeper where you just click random tiles.
Best App Store Description of the Week: Possible Road $0.99 for the iPod touch, iPhone, and iPad (Requires iOS 5 or later) Rated 9+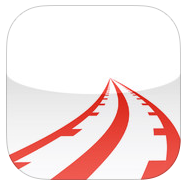 Are you tired of losing in games?
Are you tired of never getting a high score?
Are you tired of being an overweight 36 year old regretting his life choices?
Or maybe you are tired of life?

Then POSSIBLE ROAD is for you!

Possible Road is a game with no objective, powered by the powerful Unity 3D engine and Console Quality Graphics. Just roll, tap either side of the screen to move, and rack up points by doing absolutely nothing. Or intentionally lose by falling off, it's your call pal.

"If I was tied to a chair, gasping for air, with only two minutes left to live, I would play Possible Road" -Anonymous

"Zach Randolph is the best PowerFoward in the game today. Oh, the game? It's okay I guess." -Ryan ZBO

"This game, this game is good," -Noah M.

"This app is the best investment I have made since buying Apple stocks in 2003." -Thomas G.

But why trust all these raving reviews from completely creditable and reliable people? Try it for yourself right now! Just click that button and type in your password. Right now, yes, right now.
More App Store Releases
- Blaze&Graze!: $1.99 (Universal) A side-scrolling shooting game where you must defend your sheep heard from an alien invasion
- R-Type II: $1.99 (Universal) An "old-school" horizontal scrolling shooter arcade game
- Stubies: $0.99 (Universal) A cute puzzle game where you must combined "Stubies" before they take over your device
- Super Obstacle Boy: $2.99 (Universal) You must save your girlfriend Rescue Girl who was abducted by the hideous Dr. Negative and thrown into the dimensional hole.
- World of Gibbets: $0.99 (Universal) Based on the Flash Game where you must use a bow to shot people before they kill themselves?
- iTranslate Voice 2: $0.99 (Universal) A voice-to-voice translator for iOS 7
- Stereo Designer - Stereo Shaper and Mid/Side Processor: $2.99 (iPad) An easy to use multi-purpose stereo shaping tool for Audiobus and Inter-app Audio.
New Cydia Tweaks
- NoLowPowerAlert: (Free) Disables the low battery warning / pop up
- Numeric GSM Indicator and Numeric WiFi Indicator: (Free) More precise cellular and Wi-Fi signal strength meter
- LockScreen Extender: ($0.99) Allows you to decide the amount of time your Lock screen stays lit
- GuestMode: ($0.99) Add a guest mode to your iOS device
- Weasel: ($1.99) Enhances Spotlight Search
- PassDial: ($1.99) Adds speed dial functions to the iPhone keypad
- AppETA ($0.99) Lets you know how long an app has left to download