Submitted by Sammy Snyder on
It was a slow week for App Store releases but a few big announcements were made in the wake of Comic Con. As promised, Flappy Bird made its return, but on Amazon Fire TV not for iOS or Android devices. The new game is called Flappy Birds Family and it features a new ghost obstacle plus a head-to-head mode where players can race on a split-screen.
Rubicon Development announced development has begun on Ultimate War Game. You can see the first teaser image in the "Trailers / Preview" section below. Forsaken released the first trailer for Phantom Rift, and Luderia Games ' Spooklands is slated to hit the App Store on August 21st.
Mythic Entertainment's Ultima Forever is being shut down on August 21st. The struggling game studio was closed by EA in May after the failure of Dungeon Keeper.
There were also a few notable sales this week. Marvel Entertainment's Guardians of the Galaxy: The Universal Weapon is now $1.99 instead of $4.99, the popular text adventure game A Dark Room is free, and Godfire is now $2.99. The newly released strategy game Bio Inc. (Review), has been reduced to only $0.99 in celebration of 20,000 downloads.
Here are this week's games, apps and jailbreak tweaks released to the App Store and Cydia through 07/27/14 to 08/02/14. Apple's Free App of the Week is
Deemo
. The game will be free on the Apple App Store until 08/07/14.
Crazy Taxi: City Rush: Free for the iPod touch, iPhone and iPad (Requires iOS 7.0 or later) Rated 4+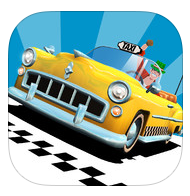 The eight entry into SEGA's Crazy Taxi franchise was specifically designed for mobile devices. The game features all new cities, passengers and one-touch driving controls. You can even listen to your own music while speed drifting and completing the various missions in the game.
Crazy Taxi got its start as an arcade game back in 1999. The game and its sequels have been available on the Dreamcast console, PlayStation 2, Nintendo GameCube, PC, Xbox, Game Boy Advance, PlayStation Portable and now iOS! Pretty impressive!
Blood Bowl: $4.99 for the iPad (Requires iOS 6.0 or later) Rated 12+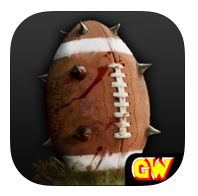 Another App Store release based on a game from the 90s', but this time the original source material is a board game, not a video game. Games Workshop's Blood Bowl really puts the "fantasy" in fantasy football. Players can build teams of Humans, Orcs, Dwarfs, Skaven and Wood Elves to compete in solo football matches or multiplayer leagues. Unfortunately, $4.99 only buys you Human and Orc players, the other races are sold separately as in-app purchases for $2.99.
Indiegogo: Free for the iPod touch, iPhone and iPad (Requires iOS 7.0 or later) Rated 12+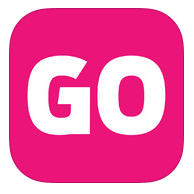 It is kind of odd that it took the crowd funding service Indiegogo so long to make a mobile app but it is finally here! The app allows users to manage and support campaigns from their mobile device. The app was also recently updated to version 1.4 which allows users to view videos in full screen and see all their campaign contributions under their profile.
Deep Loot: Free for the iPod touch, iPhone and iPad (Requires iOS 4.3 or later) Rated 9+
Deep Loot may not look like much but it is getting good reviews and it was selected as Touch Arcade's Game of the Week. In the game players must dive into the ocean to search for hidden treasure. Players can explore five unique depths filled with over 200 different pieces of loot and unlock dozens of new suits and ships to help them on their adventure.
More App Store Releases *The listed prices are launch prices and are subject to change.
- Clipstro: $2.99 (Universal) Turns 4-second video clips into a 6-second "actionshot"
- Quiz: Free (Universal) Free quiz game from Russia
- WidgetMemo: $0.99 (Universal) A note taking app with the best broken English description
- 80 Days: $4.99 (Universal) Steampuck game set in 1872
- Kairobotica: $4.99 (Universal) Train "Kairobot" to save your city from an alien invasion
- Empire Manager $3.99 / $7.99 HD version (Universal) Turn-based strategy game where you build an empire like Civilization
- Tera Synth: $9.99 (iPad) Modular analog synthesizer for the iPad
- Micromon: $0.99 (Universal) Pokemon-like game where you train over 130 monsters to do battle
- Angels In The Sky: $6.99 (Universal) Action / shooting game that runs on Unreal Engine 4
- Super Heavy Sword: $0.99 (Universal) Side-scroller with 64 levels
- Celleste: $2.99 (Universal) Protect cows living on a small planet
- Murl the Squirrel: $0.99 (Universal) Endless vertical climber featuring a flying squirrel who can't fly
- MEG RVO - Battle for the Territories: $4.99 (iPad) Capture the flag-like multiplayer action game
- Ice Wings Plus: $1.99 (Universal) Endless runner with jets
- Pint Loves Balloons: $0.99 (Universal) Puzzle game where you help a little boy named Pinta to retrieve balloons
- Reg the Roadkill: Free (Universal) Frogger with a beaver or something
- Why Does It Spin?: $2.99 (Universal) THERE'S ONLY ONE RULE: DON'T TOUCH THE WALLS!
New Cydia Tweaks
- Activator has been updated to version 1.9
- BrightPlayer (Free) Allows you to adjust the brightness and toggle the rotation lock directly from the video player instead of having to open your Control Center
- ConvoProtect ($1.99) Lock and hide select conversations
- Musiex ($0.99) Create a shortcut to your music controls
- Smart Search ($2.49) Allows you to search App Store, iTunes, Google, Spotify, TMDb, Wikipedia and YouTube from Spotlight Search
Noteworthy App Updates
- Yelp Version 8.1.0 adds video support
- Microsoft Word, Excel and Power Point for the iPad have all been upgraded with new features
- Kingdom Rush and Kingdom Rush: Frontiers have been updated with endless modes
Game Trailers / Previews
Phantom Rift
Spooklands
Ultimate War Game