Submitted by Marshall Walker on
The biggest Apple App Store news of the week has to be EA's mishandling of the popular Dungeon Keeper franchise. The publisher's free-to-play remake has been lambasted for being a money grabbing micro-transaction disaster. Fans of the original title are upset that the game requires wait times of up to 24 hours to mine just one tile, and claim you can't enjoy it without spending money on in-app purchases. It was also recently discovered that users are not able to give the game less than a 5-star rating on the Google Play store. The hate for the game has grown so large that it has even spawned responses from popular vloggers like boogie2988 aka Francis.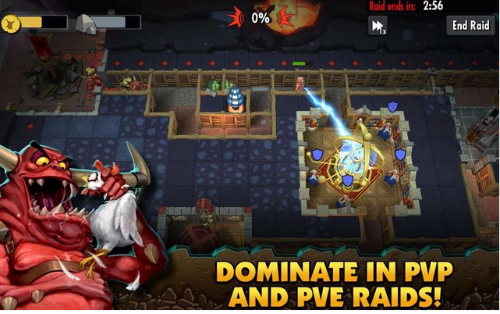 EA has responded to all the criticisms saying "people are going to be very protective" of remakes, and that they only implemented their Google Play rating system to get feedback from users so they can improve the game.
"I think any time you re-make anything that is much beloved and has a great sense of nostalgia for people--be it a game, a movie, or whatever--people are going to be very protective of it. They have fond memories of it" said EA Mythic senior producer Jeff Skalski. "We, as gamers, have our own fond memories of it. Our intention with the mobile version was to give as many people as possible a taste of that original Dungeon Keeper experience, and for some people, that's not the way they want to re-visit the franchise."
Here's our weekly recap of the noteworthy apps, games and jailbreak tweaks released to the Apple App Store and Cydia this week (02/02/14 to 02/08/14). Apple's Free Game of the Week is Toca Cars. It will be free on the App Store until 02/13/14.
Final Fantasy VI: $15.99 for the iPod touch, iPhone and iPad (Requires iOS 7 or later) Rated 9+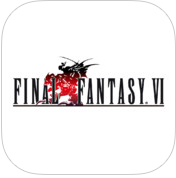 Arguably the most popular title in the
Final Fantasy
franchise has been remade for mobile devices. The mobile version features iCloud support, new graphics, new touch controls and the magicites and events that were introduced in the 2006 remake.
Toad Rider: $1.29 for the iPod touch, iPhone and iPad (Requires iOS 4.3 or later) Rated 4+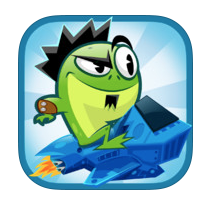 Toad Rider is inspired by one of the most challenging and iconic video game levels in history -- the Turbo Tunnel of Battletoads. The game is an endless runner where players must use a "hoverbike" to help Zody the Toad escape from a group of evil scientists.
Rookie: Free for the iPod touch, iPhone and iPad (Requires iOS 6 or later) Rated 4+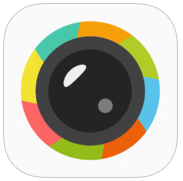 A camera filter editor for rookies who want to add a professional touch to their iOS photos.
Eliss Infinity: $2.99 for the iPod touch, iPhone and iPad (Requires iOS 6 or later) Rated 4+
One of the original App Store hits has received a makeover. Eliss Infinity is a puzzle game where users can use their fingers to fuse planets together until they become giant, or split them into halves until they become tiny.
More App Store Releases
- Masha and the Bear: Search and Rescue: First 4 levels are free (Universal) Based on the Russian cartoon series with the same name, Masha is a cute and easy game for children to play.
- The Quest - Elemental Asteroids: $2.99 (Universal) An expansion to The Quest
- Galcon Legends: $2.99 (Universal) Join Buck the bill collector as he unites the galaxy against the forces of evil. Send swarms of ships to defeat enemy planets and conquer the universe!
- Only One: Free (Universal) Only One is an arena style sword fighting game where you grab a magic sword declaring yourself the 'Only One' and then proceed to push and destroy waves of enemies off a sacrificial pillar in the sky.
New Cydia Tweaks
- Controllers for All 1.1: ($1.99) Adds PlayStation 4 DualShock support
- StatusModifier: (Free) Customize your Status bar
- MessageRenamer7 ($0.99) Give group messages a new title
- NoteCreator (Free) Assign an Activator action to the Notes app