Submitted by Marshall Walker on
The biggest Apple App Store news of the week has to be EA's mishandling of the popular Dungeon Keeper franchise. The publisher's free-to-play remake has been lambasted for being a money grabbing micro-transaction disaster. Fans of the original title are upset that the game requires wait times of up to 24 hours to mine just one tile, and claim you can't enjoy it without spending money on in-app purchases. It was also recently discovered that users are not able to give the game less than a 5-star rating on the Google Play store. The hate for the game has grown so large that it has even spawned responses from popular vloggers like boogie2988 aka Francis.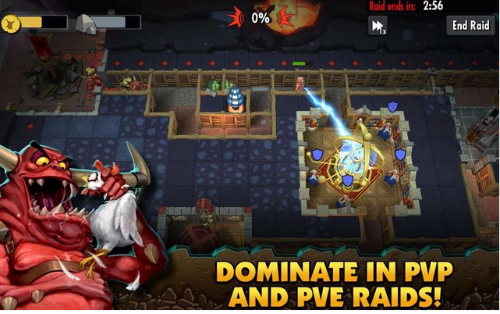 EA has responded to all the criticisms saying "people are going to be very protective" of remakes, and that they only implemented their Google Play rating system to get feedback from users so they can improve the game.
"I think any time you re-make anything that is much beloved and has a great sense of nostalgia for people--be it a game, a movie, or whatever--people are going to be very protective of it. They have fond memories of it" said EA Mythic senior producer Jeff Skalski. "We, as gamers, have our own fond memories of it. Our intention with the mobile version was to give as many people as possible a taste of that original Dungeon Keeper experience, and for some people, that's not the way they want to re-visit the franchise."