Submitted by Sammy Snyder on
Here are this week's most noteworthy games, apps and jailbreak tweaks released to the App Store and Cydia through 09/27/15 to 10/03/15. Don't forget to follow us on Twitter and Facebook to keep updated on all the latest iPhone and iPad news.
Need for Speed - No Limits: Free for the iPod touch, iPhone and iPad (Requires iOS 6.1 or later) Rated 4+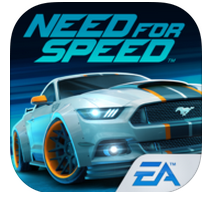 EA has released another freemium racing game to the App Store. The customer reviews are once again mixed with some users praising the graphics and story, while others are once again slamming EA for bogging down the game with too many timers and microtransactions. Another common complaint is that the races are too short, lasting only under a minute.
No Limits allows users to trick out real-world cars and compete in over 1,000 street races. It features the Subaru BRZ, BMW M4, McLaren 650s, Porsche 911, and more. The game also promises to include over "2.5 million custom combos" for users to play with.
App Store Link
Indefinite: Interrogation Game: $0.99 for the iPod touch, iPhone and iPad (Requires iOS 5.1.1 or later) Rated 12+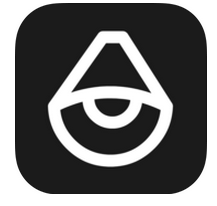 Indefinite is a fast paced memory game where you're being interrogated by the government in a dystopian future. The idea of the game is to answer as many timed questions as possible without contradicting your answers. For example, the game asks you, what is your name, occupation, where were your born and how old are you. You only have a few seconds to select an answer from the multiple choice options or the game is over. The integrator will repeat the same questions while asking more. The game is over when you contradict yourself by giving a different answer to a question you were already asked. Indefinite is pretty addicting and it includes an "Interrogation Protocol" feature that allows the developer to add more questions without updating the app.
The Martian: Bring Him Home: $2.99 for the iPod touch, iPhone and iPad (Requires iOS 8.0 or later) Rated 9+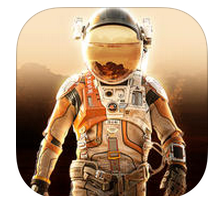 Based on the best selling novel and upcoming film, Bring Him Home tasks you with saving Matt Damon aka Astronaut Mark Watney. In the game you're Mark's only contact with Earth at NASA. To keep Mark alive you will need to do research on how to survive on Mars, send him instructions using the Ares III messaging system, and monitor his health by monitoring his real-time vitals on your Apple Watch.
Flyr: Free for the iPod touch, iPhone and iPad (Requires iOS 7.0 or later) Rated 4+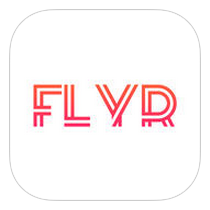 Create animated flyers using .GIFs and send them to family and friends. You can create flyers for any event including weddings, business meetings, parties and more.
More App Store Releases *The listed prices are launch prices and are subject to change.
- Shooty Skies: Free (Universal) Endles flyer from the creators of Crossy Road.
- hocus: $0.99 (Universal) Minimal puzzle game with 50 levels
- Tower in the Sky: ($1.99) Premium RPG that promises a "surprisingly deep adventure for mobile devices."
- DataMan Next: $1.99 (Apple Watch) Track your data usage
- Mori: $2.99 (Universal) "Action puzzle game about infinitely winding a clock, free from language or instruction."
- Mos Speedrun 2: $1.99 (Universal) Mos is back with new tricks and 30 new levels
- 100 Years' War: $3.99 (Universal) "Fight the various battles of the 100 Years Was throughout the Medieval ages."
- Tweetbot 4 for Twitter: $4.99 (Universal) Mute tweets by users, hashtags, tweet sources, or keywords and more.
- MYOG: $0.99 (Universal) Create emoji/emoticons using your own photos
- My NBA 2K16: Free (Universal) Companion app for NBA 2K16
- Paleo Meal Plan: Free (Universal) Healthy recipes and meal planner
- Twin Shooter - Invaders: Free (Universal) Shoot enemy ships while trying no to shoot yourself
- Storm Casters Ultra: Free (Universal) Dungeon adventure game from the makers of Mega Jump and Mega Run
- The Balloons: Free (Universal) Endless floater
- Qubes: Free (Universal) Q*bert-like game with a bouncing orange ball
- Little Bandits: Free (Universal) Fantasy western RPG with cute characters
- Dungeon Crash: Free (Universal) "Fantasy RPG and battle against evil forces of orcs, elves, goblins and dragons to restore order to the Kingdom of Berman."
- MICROGEE: Free (Universal) Endless floater in space
- ToonsTV: Angry Birds video app: Free (Universal) Watch Angry Birds cartoons
- Kitty Pops: Free (Universal) Black and white climbing game
- Flick Quarterback: Free (Universal) "Pass to receivers, dodge blitzing defenders, score touchdowns and throw amazing trick shots."
- Camel Up: $4.99 (Universal) Play as an Egyptian in high society and bet on wacky camel races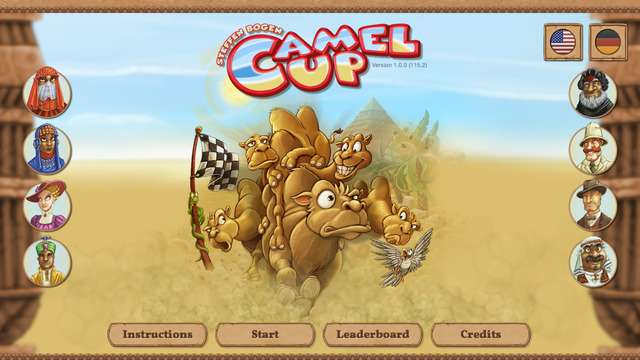 Jailbreak Tweaks
- StillHere (Free) (Repo: repo.andrewwiik.me) Stops FaceTime from pausing when you open a second app.
- GrabberTime (Free) Adds a clock to the Notification grabber
- Tweak Count (Free) Keeps a tally of how many tweaks you have installed on your device.