Submitted by Sammy Snyder on
There were a lot of big announcements at E3 2015 this year, especially when it comes to console gaming. Some of the biggest announcements included Fallout 4, Kingdom Hearts 3, a bunch of new Nintendo titles like Star Fox Zero and The Legend of Zelda: Tri Force Heroes, and much, much more.
On the mobile side of things Square-Enix unveiled Hitman: Sniper and announced that Kingdom Hearts Unchained Key will be coming to the U.S. App Store. Capcom quietly announced that an iOS version of the PSP title Monster Hunter Freedom Unite is coming "soon," but didn't reveal many details about the port except that it would include new features. Other mobile previewed at E3 include: World of Tanks Blitz, The Witcher Adventure Game, Godfire: Rise of Prometheus, Minions Paradise and Siegefall. You can check out some E3 trailers and gameplay videos at the bottom of this post.
Here are this week's most noteworthy games, apps and jailbreak tweaks released to the App Store and Cydia through 06/14/15 to 06/20/15. Warhammer: Snotling Fling is Apple's free app of the week. The game will be free on the Apple App Store until 06/25/15. Don't forget to follow us on Twitter and Facebook to keep updated on all the latest iPhone and iPad news.
Star Wars - Heroes Path: $3.99 for the iPod touch, iPhone and iPad (Requires iOS 7.0 or later) Rated 4+
"Lead the Rebel Alliance to victory! Guide Luke Skywalker, Han Solo, Princess Leia, Chewbacca, and Obi-Wan Kenobi through perilous puzzles that will wrack your brain and test your luck! Use the characters' special abilities as you travel from Tatooine to the Death Star, but watch out—every move can trigger enemy reactions that will change the game and your strategy in an instant! Experience A New Hope in a whole new way as thrilling motion comics keep the story of the classic adventure intertwined with play."
FEATURES:
• Enjoy an exciting interactive reimagining of Episode IV: A New Hope as you master each puzzle environment!
• Test your skill in 6 exciting environments and dozens of levels.
• Find multiple solutions to each level, and overcome obstacles in whatever way you like best. Earn achievements for innovative solutions!
• Unlock new heroes in every chapter! Every hero has an exciting special ability, including decoy holograms, lightsabers, blasters and more!
• Don't forget your back-up! Get other members of the team to help. Deploy R2-D2 to hack gates, Chewbacca for a massive attack, and more!
• Ramp up from basic foes to crafty officers, moving platforms, trap doors, forcefields, and hidden intel!
• Earn hero powers and hints by completing daily challenges.
• Four heroes and six chapters with download, two more heroes and four more chapters plus new environments with in-app purchase!
Moments: Free for the iPod touch, iPhone and iPad (Requires iOS 7.0 or later) Rated 4+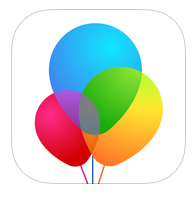 "Finally, an easy way to get all the photos of yourself trapped on your friends' phones. After events, celebrations, trips or just hanging out, it's no longer a hassle to collect all the photos you'll want to look back on. With Moments, you can quickly give your photos to friends and get their photos, too."
"Here's the magic: The app groups your photos based on who's in them and when they were taken. In one tap, you can sync your photos to the friends you choose. Then, friends can add their photos to the moment. Now, everyone has all the photos you took together!"
• Keep all your photos organized in one private place
• Sync multiple photos at once—no need to text or email individual photos
• Search to find photos of yourself and your friends
• Save photos other people sync to you on your phone's camera roll
• Share directly on Facebook or Instagram, and send in Messenger if you want
Garfield Chef: Game of Food: Free for the iPod touch, iPhone and iPad (Requires iOS 7.0 or later) Rated 4+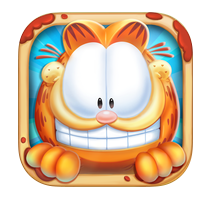 Poor Garfield only gets a cheap match-three game for his 37th birthday. Hopefully he will get something much better for his 40th.
"Garfield and Jon are at it again! This time, Jon is determined to become a top chef, and of course Garfield is happy to eat all of his creations. Play with your favorite characters as they embark upon a culinary journey in this addictive match-3 puzzle game! Play with all of your favorite characters, including Odie, Pooky, Arlene, Nermal, and Squeak!"
More App Store Releases *The listed prices are launch prices and are subject to change.
- Parking Mania World Tour: Free (Universal) Sequel to Parking Mania which allows you to operate big city traffic
- Fallout Shelter: Free (Universal) *** App of the Week*** Build and control your own state-of-the-art underground Vault from Vault-Tec
- Space Galaga International Edition: $1.99 (Universal) Fixed shooter from Bandai Namco
- Xenowerk: $1.99 (Universal) Be the last hope against the mutant infestation
- Swing Racers: $2.99 (Universal) 3D racing game
- SidTracker64: $12.99 (iPad) Chiptune production package tool for the iPad.
- Dr. Panda in Space: $2.99 (Universal) Customize your own space ship, blast off in space and explore space
- Omber: $0.99 (Universal) Immersive, first-person, role-playing game
- Wellington's Victory: $12.99 (Universal) Strategy game based on the Battle of Vitoria
- FireWhip: $0.99 (Universal) "Spin and crack your flaming whip to destroy enemies"
- RESCUE: Heroes in Action: $2.99 (Universal) "Dive into realistic, suspense-packed missions with your firefighting unit"
- Warhammer 40,000: Armageddon: $19.99 (iPad) Fantasy war game set in the Second War of Armageddon
- Road Traffic Car Race: Free (Univeral) Endless runner with the longest title in App Store history
- Mic Room: $7.99 (Universal) "Easy-to-use microphone modeling app for your iPhone or iPad"
- Giraffe Evolution: Free (Universal) Clicker game of the mutant giraffes
- WiFi Hotspot Protector: Free (Universal) Promises to "keep cyber criminals away from your personal data with one finger tap"
- Adobe Preview CC: Free (Universal) Photoshop CC 2015 companion app
- Adobe Hue CC: Free (Universal) Capture color and light to create custom Look filters for Adobe Premiere Pro CC, Premiere Clip, and Adobe After Effects CC
- Freak Circus Racing: Free (Universal) Wacky racing game (pictured above)
- Atmos: $2.99 (iPhone, Apple Watch) Weather app
- House of Grudge: $2.99 (Universal) Horror game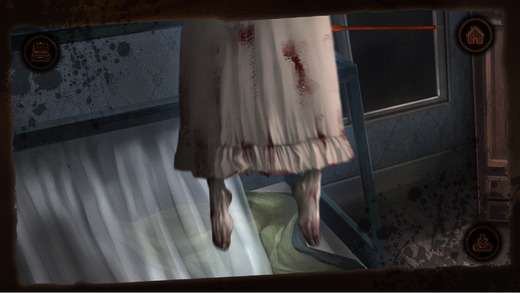 New Jailbreak Tweaks
- Avix ($0.99) (Requires iOS 8.0 or later) Adds more features and animations to App Switcher
- AlwaysBackCamera (Free) Forces the Camera app to always open to the rear-facing camera
- Callback for Messages (Free) Adds a Call Back option to notifications
- Cornered (Free) Adds iOS 9 menus with rounded corners
- LyricCentre Adds lyrics for songs to Control Center
E3 2015 Trailers