Submitted by Marshall Walker on
There may have been a lack of big releases to the Apple App Store this week, but there were a few exciting announcements... Square Enix released a new Japanese trailer for Final Fantasy Agito. The clip entitled "Cherry Blossom" showed off more of the game's battle system, maps and equipment. Amanita Design announced that its popular desktop game Botanicula will be available for the iPad on May 1st, and Stolen Couch Games released a game play trailer for its Animal Crossing-inspired, Castaway Paradise. Some big updates were also rolled out this week. They include:
- Doctor Who: Legacy Version 2.0 - Over 20 hours of new content
- OMG: TD! Version Version 1.0.8 - New levels, heroes and power-ups
- Boom Beach Version 14.57.1 - New graphics and interface improvements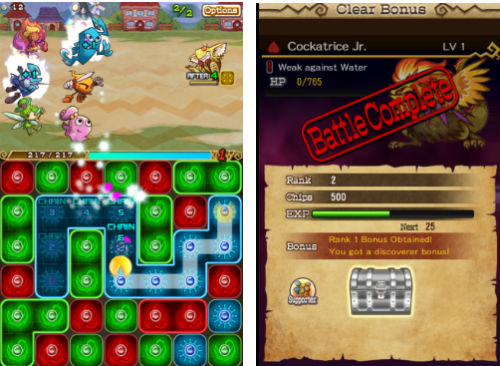 This week's noteworthy App Store and Cydia releases for 04/20/14 to 04/26/14. Apple's Free App of the Week is KingHunt. The game will be free on the App Store until 05/01/14.
Pac-Man Monsters: Free for the iPod touch, iPhone and iPad (Requires iOS 5.0 or later) Rated 4+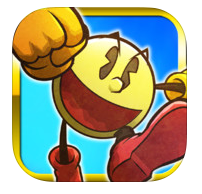 Pac-Man Monsters
is a very involved RPG game with a match three type battle system. Players must help Pac save Pac Land from an invasion of new monsters by leading a party of heroes into battle. Just imagine
Final Fantasy
but with
Pac-Man
-inspired characters and enemies.
PeerRenters: Free for the iPod touch, iPhone and iPad (Requires iOS 5.0 or later) Rated 4+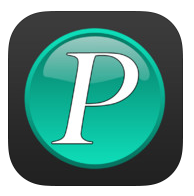 This is an interesting app that allows you to rent your stuff to other people in your neighborhood. Renters can search for items using the app's map feature and make offers to the renter. It is unclear how you recover your stuff if it is not returned, but you can get the full transaction details from the App Store description, or visit the Facebook page for more info.
birdStepper: $.99 for the iPad (Requires iOS 6.1 or later) Rated 4+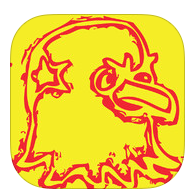 "birdStepper provides you endless new musical possibilities by making time-synced effect automation fast and simple. Filter sweeps? Check. Dubstep wobbles? Ch-ch-ch-check. Complete annihilation of your sound? Better believe that's a check. "
Compatible with Audiobus.
NOTE: 50% off for a limited time.
Leo's Fortune: $4.99 for the iPod touch, iPhone and iPad (Requires iOS 7 or later) Rated 9+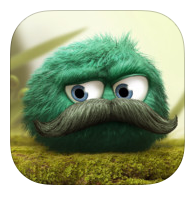 Leo's Fortune is a beautiful looking platformer from 1337 & Senri, the creators of Devil's Attorney and Dark Nebula. Leo's Fortune follows the story of Leopold, a wealthy mustached furball who returns home one day to discover his gold fortune has been stolen. The thief dropped gold like a trail of breadcrumbs, which Leo must follow to recover his fortune and find the culprit. Along the way you'll meet Leo's strange family and reveal a twisting mystery.
Includes 24 levels of traps and physics-based puzzles.
More App Store Releases
- Rubycon: $2.99 (iPad) Modern take on the classic 8 step sequencer
- Wayward Souls: $4.99 (Universal) Action-adventure game with randomly generated levels
- Third Eye Crime: Act 1: $2.99 (Universal) Stealth puzzle game starring a smooth-talking criminal with telepathic powers
- Tank Battle: East Front 1943: $1.99 (Universal) The third title in the successful Tank Battle: East Front series
- Tiny Dice Dungeon: Free (Universal) Free pixel RPG dungeon game
- Suited Up: $1.99 (Universal) One-touch platformer that requires players to visualize each jump
- Horde of Heroes: Free (Universal) Match-three RPG game
- Bonsai Slice: $2.99 (iPad) Turn your iPad into a sword
- Soccer Rally 2: Free (Universal) Soccer with cars?
- 9 Elephants: $2.99 (Universal) A quest crammed with puzzles in the heart of Paris
- RPG Fortuna Magus: $2.99 (Universal) Fantasy RPG that promises "hours of enjoyment even after the main story has been completed"
New Cydia Tweaks
- iTouchSecure ($4.99) Saves any password you type into your iPhone to be stored to a universal keychain (encrypted). Video demonstration
- BetterPowerDown ($0.99) Adds the iOS 7.1 power off slider
- Location Sentry (Free) Lets you keep track of apps running location services
- AnyDrop ($1.99) Share any files using AirDrop
- LivePhotos ($1.99) Add slideshow of the current photos in your Photos app to the Photos app icon.
- Slices (coming soon) Create multiple user profiles for apps
- Snooze ($0.99) Create custom snooze times for your alarm