Submitted by Marshall Walker on
Here's this week's recap of all the latest and noteworthy iOS games, apps and jailbreak tweaks released to the Apple App Store and Cydia (02/16/14 to 02/22/14). Apple's Free App of the Week is the side-scrolling endless runner Mini Ninjas. The game will be free on the App Store until 02/27/14
Astro Golf: Taking Mini Golf to New Heights: $1.99 for the iPod touch, iPhone and iPad (Requires iOS 5.1 or later) Rated 4+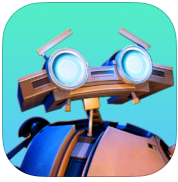 Astro Golf follows Orbit, the Robot and with his friend, Tess, as they attempt to golf their way out of an abandoned cargo ship. The game features fifty holes of futuristic mini golf with Sci-Fi themed traps, 3D art and a continuing storyline.
NOTE: The game is 50% off for a limited time.
App Store Link
NASCAR Manager: Free for the iPod touch, iPhone and iPad (Requires iOS 7 or later) Rated 4+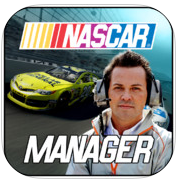 Manage your own NASCAR team all the way to the Sprint Cup Championship by earning a sponsorship with manufacturers like Chevrolet, Toyota and Ford. This officially licensed game features official drivers, tracks and cars plus HD graphics and the ability to customize your vehicle.
Second Chance Heroes: Free for the iPhone and iPad (Requires iOS 6 or later) Rated 12+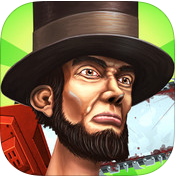 Play as Abraham Lincoln, Nikola Tesla, Joan of Arc and more as you battle werewolves, zombies, and sentient cheeseburgers.
Doctor Life: $2.99 for the iPod touch, iPhone and iPad (Requires iOS 6 or later) Rated 4+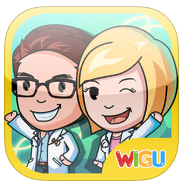 A full premium (no IAPs) simulation game where players diagnose and treat real diseases while growing their small clinic into a full-blown hospital. The game features lots of weird patients to treat, VIPs who help your clinic earn big bucks, quests and detailed statistics.
Bug Heroes 2: $0.99 for the iPod touch, iPhone and iPad (Requires iOS 5 or later) Rated 12+
From the creators of Block Fortress and Heroes & Castles, Bug Heroes 2 is a strategy defense game with 25 bug heroes like the Waterbug pirate.
More App Store Releases
- SECTOR: $6.99 (iPad) Slice and sequence your loops with a matrix of markov-chain connections. Introduce order with the probability-based coin-flipping pattern sequencer. Bend time with warp functions for glitches and modulations. Tweak and trigger in real time performance. Get anything between rigid control and random chaos.
- UHR-Warlords: $6.99 (iPad) A turn-based tactical boardgame with multiple campaigns and game modes.
- Oquonie: $2.99 (Universal) An iOS puzzle game for iPad and iPhone created in collaboration with illustrator Rekka Bellum where you must find your way across an intertwined megastructure.
- Zippy - Tasks and Reminders: $0.99 (Universal) A task managing app
- Tengami: $4.99 (Universal) Tengami is an atmospheric adventure game set inside a Japanese pop-up book. Fold and slide the beautifully crafted paper world to solve puzzles and discover secrets.
- Uniwords: $2.99 (Universal) Uniwords is an analog of such games, as the Hat, Alias, Activity, etc. The idea is to explain words to your teammates using other words. The more words you guess, the more steps on board your team will make. There are Special Spaces, where you can get bonus points for fun! Whichever team reaches the finish line first wins.
- Weather Chum: $0.99 (Universal) A weather app that features Carl and his cartoon dog Twister who react to your current weather conditions, time and locations.
- Coldfire Keep: $4.99 (Universal) A traditional, old-school dungeon crawler
- Another Case Solved: Free (Universal) A mystery game where players can customize their own detective.
New Cydia Tweaks
- ProximityCam (Free) Reduces camera shake
- Athena 2 ($0.99) A tweak that allows you to customize app icons individually
- AnyBoard (Free) Switch between any installed keyboard using a tap and hold gesture
- AppETA ($0.99) Allows you to see how much download time is left when installing an app
- Snapper ($0.99) Allows you to manually crop screenshots with your finger
- AutoPause (Free) Automatically pause a song when the volume is muted
-