Submitted by Anders Batten on
This week's big App Store news was all about Apple reportedly rejecting games that rewards users for video views and social sharing. Apple is also rumored to be cracking down on fake rankings to clean up the App Store before it receives its big iOS 8 overhaul later this year. In other news, ESPN became the first sports provider for iTunes Radio, and Skype's iOS app received a huge redesign.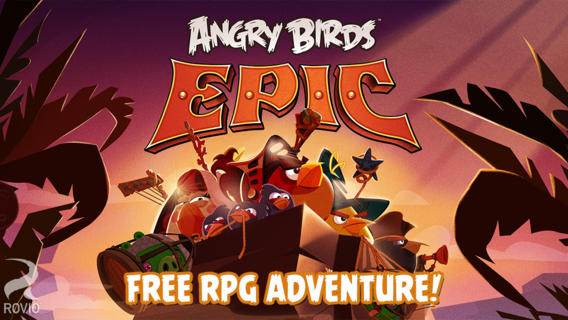 Here are this week's most noteworthy games, apps and jailbreak tweaks released to the App Store and Cydia for 06/08/14 to 06/14/14. Apple's Free App of the Week is ReadQuick. This app will be free on the App Store until 06/19/14.
NOTE: Soccer fans will want to check out our Top 5 World Cup Apps for the iPhone.
Angry Birds Epic: Free for the iPod touch, iPhone and iPad (Requires iOS 6.0 or later) Rated 4+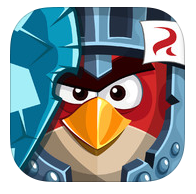 Rovio Entertainment is still pumping out games for its popular
Angry Birds
franchise. This time they have released a free to play RPG starring Red, Chuck, Bomb and the other
Angry Bird
heroes as they take on those pesky pigs in turn based battle. The game features "epic worlds" including Piggy Island, the ability to upgrade your characters and plenty of weapons and laughs.
The 7D Mine Train: Free for the iPod touch, iPhone and iPad (Requires iOS 6.0 or later) Rated 4+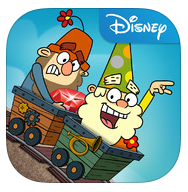 A free to play Disney game based on a new animated cartoon starring the 7 Dwarfs. Players can unlock each dwarf's video introduction before the premiere of the show on Monday, July 7 on Disney XD at 10A/9C.
Broken Age: $9.99 for the iPad (Requires iOS 5.0 or later) Rated 9+
Broken Age features the first story written by Tim Schafer (The Secret of Monkey Island) in 16-years. It is a point-and-click game that follows two teenagers, Vella Tartine and Shay Volta, as they deal with two separate coming of age adventures full of "barfing trees and talking spoons". Act 1 is available on the App Store now, and Act 2 will be released later this year.
Spendbook: $1.99 for the iPod touch, iPhone and iPad (Requires iOS 7.0 or later) Rated 4+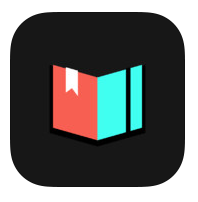 This well reviewed expense tracking app helps you keep your finances in order with an easy to use interface, interactive charts and other useful features.
Invisible Apartment: Free for the iPad (Requires iOS 7.1 or later) Rated 9+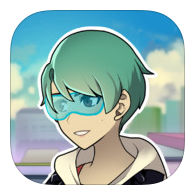 This "Cyberpunk Visual Novel" slipped onto the App Store unnoticed and doesn't offer much of an official description, but it's free, and may be worth a look for fans of the genre.
Cyberpunk Visual Novel about a girl hacker struggling in a modern World. The story reveals around surveillance, hacking, artificial intelligence, cybernetic implants and those who want to lead a normal life in a high-tech society.
More App Store Releases
- Unread for iPad: $4.99 (iPad) An RSS reader for the iPad
- Great Little War Game 2: $2.99 (Universal) The next and final installment of the Great Little War franchise
- Down In The Deep (roguelike): $1.99 (Universal) *** 33% OFF LAUNCH SALE! ** An RPG with 40 randomly generated dungeons
- (R)evolve: Free (Universal) ***App of the Week*** A cute game from the creators of Worms
- Fluid SE: $1.99 (Universal) Time-trial racer mixed with the arcade game play of Pac-Man
- Vitamin-R for iPhone: $4.99 (Universal) An app to help you "break through the resistance of procrastination"
- Pigs Can't Fly: $1.99 (iPod touch, iPhone) Help a pig escape Hell
- Deep Space Pussy: $1.99 (Universal) Hep cats find a new planet
- Super Party Sports: Football: $1.99 (Universal) A crappy looking soccer game
- Damn Little Town: Free (Universal) Tactical board game for 1-4 players (full version is available as an in-app purchase)
- Jacob Jones and the Bigfoot Mystery Prologue: Free (Universal) The free version of the App Store Best of 2013 Winner
- Super Gravitron: Free (Universal) Minigame that originally appeared at the end of VVVVVV
- HarmonyWiz: $9.99 (iPad) Advanced harmonic generator which can create multi-part harmony, all just from inputting a single musical line
New Cydia Tweaks
There weren't really any notable Cydia tweaks or apps released this week. This will probably be an ongoing problem until iOS 8 is released and jailbroken.
Noteworthy App Updates
- Amazon Music Version 3.0.1 adds Prime Music support for Amazon Prime subscribers