Submitted by Sammy Snyder on
It was a slow week for App Store releases but there were a few big announcements. DeNA and Hasbro announced that the official Transformers: Age of Extinction tie-in will be available for mobile devices this "summer". The movie is set to hit theaters on June 27, 2014, so expect the game to land on the App Store around the same time. Flappy Bird creator Dong Nguyen made headlines again after he told CNBC he plans to release a "less additive" version of the game with a multipayer option in August. Nguyen also teased his newest release, a platform game, on Twitter. You can see the first image of Nguyen's unnamed new game posted below. And finally, Adult Swim's new iOS game Delivery Outlaw soft launched in Canada, Sweden, Norway, Denmark, and Finland.
Here are the most noteworthy apps and games released to the Apple App Store between 05/11/14 to 05/17/14. Apple's Free App of the Week is the hotel / flight booking app Kayak Pro. The app will be free on the App store until 05/22/14.
Swarm by Foursquare: Free for the iPod touch, iPhone and iPad (Requires iOS 7.0 or later) Rated 4+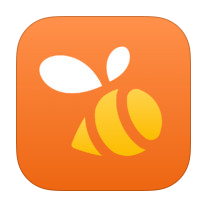 Swarm is a social networking app from the creators of Foursquare. The app allows you to find friends nearby and let friends know where you are so you can easily meet up and hang out.
App Store Link
Toy Rush: Free for the iPod touch, iPhone and iPad (Requires iOS 7 or later) Rated 9+ ***App of the Week***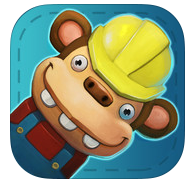 A tower defense / offense, building game with collectible cards. Toy Rush is a freemium title done right. You will be so busy building your army you won't even notice the game includes timers. The goal of the game is collect card packs so you can build an unstoppable army of toys to attack your opponents and defend your home base. The game is really involved and highly recommended.
Record of Agarest War: $14.99 for the iPod touch, iPhone and iPad (Requires iOS 5.0 or later) Rated 12+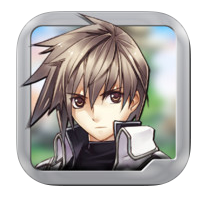 HyperDevbox's port of the tactical role-playing game Agarest War didn't topple XCOM: Enemy Unknown as the App Store's most expensive game, but it sure came close at $15. This game is for die-hard fans of tactics games like XCOM. It is the English version of Agarest with over 100 hours of gameplay and a slew of other amazing features. Hit the App Store link below for a complete list.
More App Store Releases
- Smart Potato: $0.99 (Universal) Help Mr. Potato to save potatoes
- Eat Fit - Diet and Health: Free (Universal) Diet and nutrition guide
- iThoughts (mindmap): $1.99 (Universal) Mindmapping tool
- Naval Tactics: Captains of the Spanish Main: $4.99 (Universal) Tactical war board game
- Darkin: $2.99 (Universal) Match three game with vampire theme
- Crafting Story: $1.99 (Universal) Building game where you create your own planet
- Table Tennis Touch: $3.99 (Universal) Well reviewed table tennis game
- BIOSIS: $1.99 (Universal) Control different creatures' emotions by touching or flicking them
- Farentia: $1.99 (Universal) Turn-based strategy game
- Dream Quest: $2.99 (Universal) Rguelike deckbuilding game inspired by the likes of Ascension, Magic: the Gathering and Shandalar
- Atom Run: $2.99 (Universal) A platformer with killer robots
- Sago Mini Space Explorer: $2.99 (Universal) A children's game featuring a dog in space