Submitted by Marshall Walker on
Here's some bad news for anyone who spent thousands of dollars on Flappy BIrd. The games creator Dong Nguyen announced that it will return in August. Nguyen told CNBC's Kelly Evans that the game will be "less addictive" and feature a multiplayer option.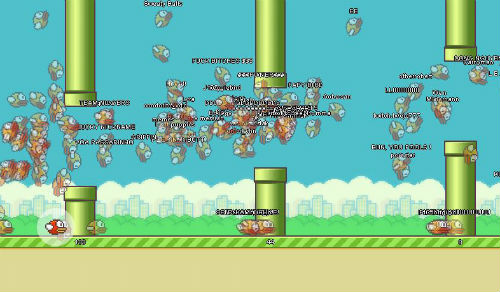 Flappy Bird was one of the biggest mobile app phenomenons of the year. The simplistic game inexplicably became one of the most talked about and downloaded apps on the Apple App Store before being mysteriously removed by its creator because it was "too addictive". The game was reportedly earning over $50,000 in daily ad revenue before Nguyen pulled the plug. Both the Apple App Store and Google Play were soon flooded by Flappy Bird clones from developers trying to recreate its success.
The game was such a huge hit even the Angry Birds studio Rovio Entertainment launched it s own version named RETRY in select countries, and it was rumored that there were at least 60 clones hitting the App Store each day.
It is unknown if Nguyen will be able to recreate his success with a new version of the game but he has nothing to lose. Flappy Bird's 5-minutes of fame could possibly be over, but it is a sure bet enough people will be interested in seeing what a "less addictive" Flappy Bird entails to make it rise on the app charts one last time.