Submitted by Marshall Walker on
The internet is ablaze with reports about Apple rejecting apps that reward players who watch video ads, or for sharing apps on social media. The original report from TechCrunch claims a few developers have received rejection letters for ignoring key sections of Apple's Developer Guidelines, including a rule that prohibits apps that "attempt to manipulate or cheat the user reviews or chart ranking in the App Store with fake or paid reviews." The recent crackdown is also affecting a small number of apps that earn money from in-game advertisements hosted by AdColony, Vungle and AppLovin, according to AdExchanger.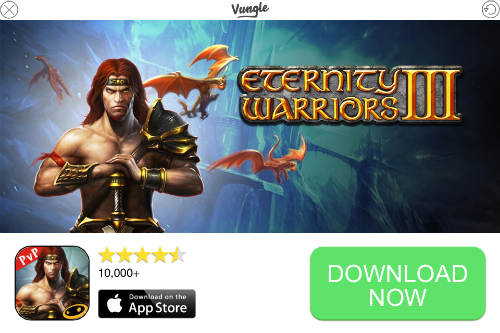 TechCrunch points to Apple's new iOS 8 App Store overhaul as the reason for the rejection letters.
"With the introduction of the revamped iOS App Store in iOS 8, Apple revealed a number of changes to the app discovery process, with new features that help users find apps by trending keywords, by category and subcategory, by related search terms, and more. Developers can even promote their apps in 'bundles.' But as these changes indicate, what the company didn't reveal is that it's not only trying to reinvent app discovery with iOS 8; it's also trying to own it."
The various reports has already sparked a debate over how this new crackdown will affect mobile gaming on iOS devices. A lot of developers use these banned techniques to earn money instead of promoting in-app purchases. Some gamers prefer the option to watch videos for premium in-game currency rather than spending real money. Other gamers see both in-app purchases and in-game ads as a black mark against mobile gaming, and hope Apple being stricter will encourage more developers to create more paid apps instead of freemium titles.
Touch Arcade notes that Apple seemed more focused on paid apps at WWDC year, and that its new app bundles were created to promote paid apps not free titles.
Apple also told one developer that its team of moderators works "hard to ensure that the apps on the App Store are in compliance," and that they are trying to "identify any apps currently on the App Store that may not be."
However, as TechCrunch points out, Apple is probably not in a rush to purge its App Store of premium titles, like Candy Crush, that also benefit from these types of app promotions and revenue because it would leave it with very few top titles.