Submitted by Sammy Snyder on
Apple has dealt another blow to freemium games by adding a 'Pay Once & Play' section to the UK App Store. The new section highlights paid games that do not feature in-app purchases, such as Leo's Fortune.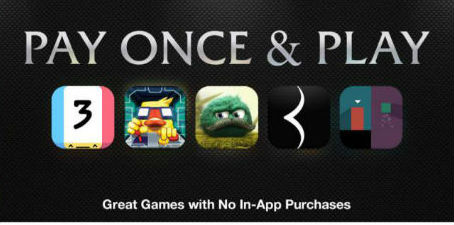 While freemium games rake in a lot of money for both developers and Apple, a lot of hardcore and casual gamers despise so-called "free-to-play" games. Hardcore gamers claim that they rather pay a onetime download fee rather than suffering through timers and in-app purchases, and casual gamers are tired of being misled by the promise of a "free" game that actually cost money to play.
Apple changed the way freemium titles were displayed on the App Store last year by changing the "Free" download button to "Get". The Get button helps customers distinguish apps and games that include in-app purchases and are not actually free to play.
It is unknown if the 'Pay Once & Play' section will make its way to the US App Store, but it is likely.
[via
MacStories
]