Submitted by Sammy Snyder on
There is a large mobile gaming presence at San Diego Comic Con this year and plenty of developers are showing off their upcoming mobile gaming lineups. Rovio Entertainment previewed Angry Birds Transformers, and AMC launched the first teaser trailer for The Walking Dead: No Man's Land. Bandai Namco announced three titles at the event: Outcast Odyssey, Pac-Man Friends and Pac-Man Championship Edition DX. All three games will be available for mobile devices later this year. It was also announced that the original cast of Firefly would reunite to voice the upcoming online game based on the television show. You can check out the Firefly Online and the other SDCC trailers at the end of this post.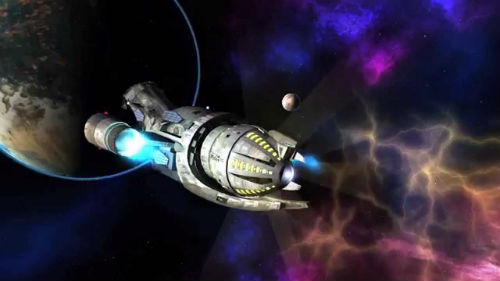 Marvel is offering 1-month of Marvel Unlimited for only $0.99 for a limited time, and the mobile game Uncanny X-Men: Days of Future Past is now only $1. Storm and Polaris were also added as playable characters along with the price decrease.
There were also a lot of iPad-only games released this week and the first Hearthstone expansion "Curse of Naxxramas" is now available. You can see a list of all the newly released iPad games here. The only one we missed was the strategy game Commander the Great War which launched later in the week. It is available now for $14.99 on the App Store.
Here are this week's games, apps and jailbreak tweaks released to the App Store and Cydia through 07/20/14 to 07/26/14. Apple's Free App of the Week is Teenage Mutant Ninja Turtles: Rooftop Run. The game will be free on the Apple App Store until 07/31/14. TMNT fans who can't get enough of the heroes in a half shell can also download the new game based on the upcoming movie for $3.99.
Modern Combat 5: Blackout:
$6.99 for the iPod touch, iPhone and iPad (Requires iOS 7.0 or later) Rated 17+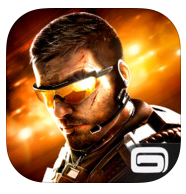 After a long wait and a lot of teasing, Gameloft's beautiful looking first person shooter is finally available. Modern Combat 5 comes jammed packed with all the features that FPS fans love. Players can customize four classes across both single and multiplayer modes, compete in Squad vs. Squad matches and chat with other players around the world. The game also includes plenty of weapons for players to master, different styles of play (Assault, Heavy, Recon, or Sniper) to choose from and highly customizable controls.
Dance Party: Free for the iPod touch and iPhone (Requires iOS 6.0 or later and Apple TV) Rated 4+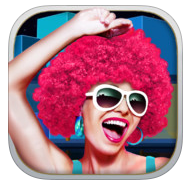 This iPhone app was created specifically for Apple TV. The app uses a motion tracking technology called Rolomotion and AirPlay so users can use their iPod or iPhone as a motion controller for their Apple TV. Dance Party is a rhythm game like Dance Central for the Xbox. The game is free but the full version has to be unlocked $6.49. The free version comes with 5 songs and real time multiplayer.
Together: $9.99 for the iPod touch, iPhone and iPad (Requires iOS 7.1 or later) Rated 17+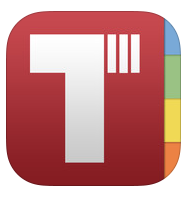 This app wants to help you keep all your digital stuff Together: notes, documents, images, movies, sounds, web pages and bookmarks. Together works with iCloud so you can easily access, tag and organize all your files.
Reddme: $0.99 for the iPod touch, iPhone and iPad (Requires iOS 7.0 or later) Rated 17+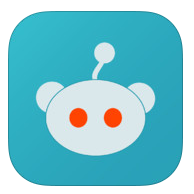 Reddit users will want to check out this iPhone client that promises to deliver a "refreshing new way to experience Reddit" with a "gorgeous intuitive design".
More App Store Releases *The listed prices are launch prices and are subject to change.
- Traps n' Gemstones: $2.99 (Universal) One of Apple's "Best New Game" selections. An adventurous platform game that looks like Indiana Jones
- Dream Revenant: $1.99 (Universal) "A uniquely narrative gaming experience, featuring a massive open world environment, dramatic voice characterizations, and unparalleled graphic depth"
- The Great Prank War: $2.99 (Universal) Based on the Cartoon Network's Regular Show. Features: Mordecai, Rigby, Muscle Man and Skips
- The Phantom PI Mission Apparition: $1.99 (Universal) Spooky puzzle game where you explore a haunted mansion
- Matter: $1.99 (Universal) Add amazingly realistic looking 3-D shapes to your photos
- Revolution 60: Free (Universal) "Revolution 60 is a breakthrough game for iOS, using the strength of the touch interface to tell an intense, movie-length story"
- The King of Fighters '98: $3.99 (Universal) The 1998 SNK / Neo Geo game for iOS
- Fish & Shark: Free (Universal) From the creators of Pop Island and Pop Island Paperfied
- FunShui: Free (Universal) Game based on the principles of Feng Shui
- Knight Girl: Free (Universal) Crappy looking puzzle game
NOTE: Remember, all the new iPad games are listed here.
New Cydia Tweaks
- PopSearch (Free) Adds search options to Action Menu
- xNotiLockColor ($0.99) Change the color of your notifications / alerts
- BookSong (Free) Lets you pause a song even after you leave the Music app
- EqualizerEverywhere ($3.00) An equalizer that applies to every app
Trailers
Angry BIrds Transformers
Firefly Online
The Walking Dead: No Man's Land