Submitted by Marshall Walker on
It's the summer movie season and that means lot and lots of movie tie-in apps and games are being created for mobile devices. Marvel Entertainment launched Guardians of the Galaxy: The Universal Weapon last week, and today Nickelodeon released the official Teenage Mutant Ninja Turtles movie game. Just like Marvel, Nickelodeon decided not to release a free-to-play title, but they did include in-app purchases, which will probably not sit well with some fans.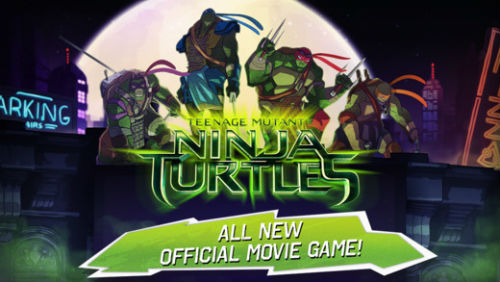 TMNT is a classic, side-scrolling beat 'em up where players can "take back the streets of NYC" using Leo, Mikey, Donnie and Raph. Players can upgrade their turtles with unique powers and weapons, complete combo moves to unlock a "Turtle Power" mini-game and use special abilities like "Freak Streak". The game features a Story Mode written by Tom Waltz, a Survival mode and Leaderboard support.
Teenage Mutant Ninja Turtles the game is available now on the App Store for $3.99. The movie hits theaters on August 8, 2014. It is directed by Jonathan Liebesman and stars Megan Fox as April O'Neil. Here's the trailer: