Submitted by Bob Bhatnagar on
Anyone with a jailbroken iPhone running iOS 7.0.x is missing out on the refinements Apple delivered with iOS 7.1. The latest version of iOS not only patches the vulnerabilities exploited by the evasi0n jailbreak, it also adds circular buttons and sliders to certain iOS screens. While jailbreak fans might be stuck at 7.0.x they can now install the iOS 7.1 power off slider with the tweak BetterPowerDown.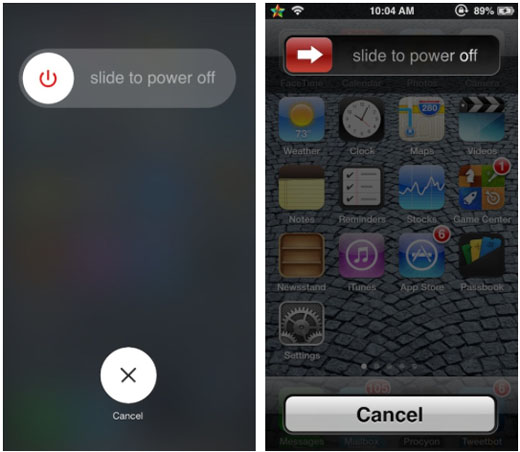 BetterPowerDown updates the slider that appears when powering off the iPhone to match iOS 7.1. But this feature is only the beginning. Reverting the look backwards to iOS 6 is also possible, matching a variety of classic tweaks that are now available on Cydia. Although the tweak costs $0.99, it also includes the functionality of another tweak known as RePower.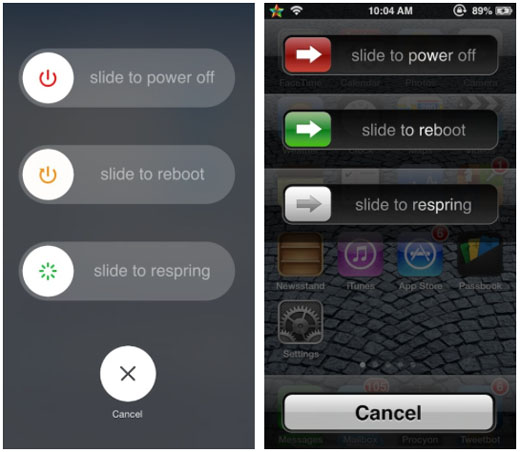 This brings even more versatility to the power off screen, by adding slide to reboot and slide to respiring options below slide to power off. All three sliders will be appropriately themed to match the past or future iOS of your choice. To enable or disable the triple slider, toggle Repower under Settings -> BetterPowerDown. Of course, besides Mode selection the tweak also includes a kill switch to disable itself entirely.
BetterPowerDown is available from Cydia on the BigBoss repo for $0.99. Check here for
instructions on how to jailbreak iOS 7.x with evasi0n 7
. You can also find out
how to purchase and install Cydia tweaks with this guide
.