Submitted by Bob Bhatnagar on
Taking a screenshot on an iOS device means pressing the home and sleep buttons simultaneously. While this copies whatever is on the display to the Camera Roll, the image always covers the entire screen. Cropping the screenshot normally involves editing the photo, but with the CroppingScreen tweak installed the process is simplified.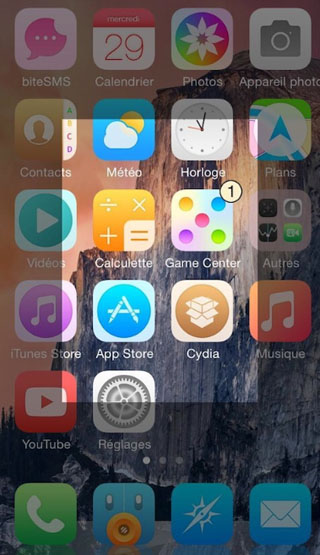 Users with jailbroken devices can control what subset of the display is captured in a screenshot when CroppingScreen is installed. Simply perform the routine method for taking a screenshot, but instead of the photo being instantly taken an interface is presented. The display will appear grey, and a tap and drag reveals a lighter box. Resize the box to select which portion of the screen you wish to capture, then let go.
The screenshot will reflect only the area within the light box which was selected. There is a trick to capture the entire display if needed. Just tap the home button after invoking screenshot mode to take a stock capture. CroppingScreen has no settings or options to configure, simply install and go. This eliminates the time consuming step of cropping a photo after capture.
CroppingScreen is available from the BigBoss repository on Cydia for free. To start customizing iOS, click here for instructions on how to jailbreak iOS 8.1 with Pangu. Those with older firmware can check here for details on jailbreaking iOS 7.0 with evasi0n 7. The previous release of Pangu will jailbreak devices running iOS 7.1. Find out how to purchase and install Cydia tweaks with this guide.
For more tweaks and jailbreak news follow us on
Twitter
and
Facebook
.