Submitted by Bob Bhatnagar on
While jailbreaking can bring many benefits, sometimes installing a tweak compromises stability. Removing the offending tweak solves the problem, but the trick is to know which tweak causes the error. The tool CrashReporter can help those with jailbroken devices track down exactly what's causing iOS to crash.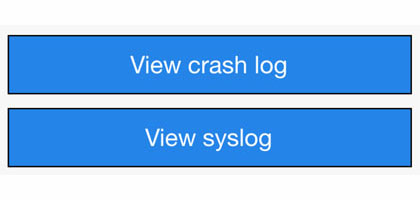 CrashReporter comes in handy when there are many tweaks installed, or when a problem occurs and it's not obvious what is triggering the crash. Once installed, CrashReporter can be configured to send push notifications automatically when a crash is detected. Logs will showcase details related to the crash, including the responsible tweak and its install date.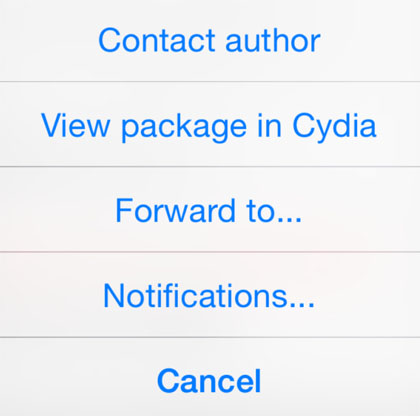 CrashReporter provides several options besides just identifying the source of a crash. The author of the tweak can be contacted and sent relevant logs to help fix the issue. A shortcut to the offending package in Cydia is also provided, which makes uninstalling a breeze. For anyone needing help to track down and solve a jailbreak problem, CrashReporter can be an invaluable resource.
CrashReporter is available from the BigBoss repo on Cydia for free. To start customizing iOS,
click here for instructions on jailbreaking iOS 8.0-8.1.2
. Those with older firmware can
jailbreak with Pangu (iOS 7.1)
or
evasi0n 7 (iOS 7.0)
. Find out
how to purchase and install Cydia tweaks with this guide
.
Follow the iPhoneFAQ Twitter feed and stay tuned to Facebook for the latest jailbreak tweaks and news.