Submitted by Marshall Walker on
This week's big news came from Telltale Games who announced that the Walking Dead: The Game - Season 2, Episode 3 titled "In Harm's Way" will be available next week. The PC and Mac versions will land on May 13, followed by the Xbox 360 and PS3 versions on May 14, and finally the iOS version will hit the App Store on May 15.
Here are this week's App Store and Cydia releases for 05/04/14 to 05/10/14. Apple's Free App of the Week is Zynga's endless runner Stampede Run. It will be free on the App Store until 05/15/14. Bardbarian is also free on the App Store this week.
Pixeldb: Free for iPod touch, iPhone and iPad (Requires iOS 7.0 or later) Rated 12+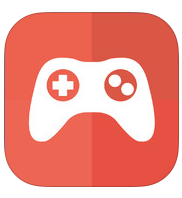 Pixeldb is the IMDb for video games. The app is powered by Giantbomb, and offers one of the largest databases for video game titles. It features a quick view of all the latest releases for all platforms, reviews, trailers, and a wishlist to keep track of all the games you want to play.
App Store Link
Adobe Voice: Free for the iPad (Requires iOS 7.0 or later) Rated 12+ ***App of the Week***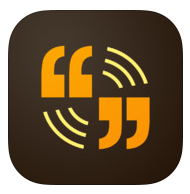 Adobe's free video creation tool gives users a way to make dazzling presentations to replace boring old slideshows. It features easy-to-use touch controls, over 25,000 images, ready-made templates, music and a variety of tools to make 60- to 90-second long videos to share online. Read more here...
Kiwanuka: $1.99 for the iPod touch, iPhone and iPad (Requires iOS 5.1.1 or later) Rated 4+
Featured by Apple and selected as TouchArcade's Game of the Week, Kiwanuka is a puzzle game where you create bridges out of people. The game is receiving a lot of praise from both critics and players.
GoodReader 4: $2.99 for the iPod touch, iPhone, iPad (Requires iOS 6.0 or later) Rated 4+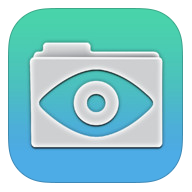 A PDF reader for all iOS devices. Includes new features:
- PDF Page Management - add, rearrange, delete, rotate, extract and email individual pages, split and merge files
- PDF Page Slider now shows page previews
- Icon view for file browser, with larger previews
- Collapsible tool area on the main screen
- "New PDF" button to create an empty file for your important notes and drawings
NOTE: 60% off for a limited time
MLB Perfect Inning: Free for the iPod touch, iPhone and iPad (Requires iOS 5.1 or later) Rated 4+
Fully-licensed by Major League Baseball, Perfect Inning puts you in total control of your favorite baseball team. Play through full- or post-season games after drafting and training your own baseball dynasty. Check out our Five iOS Baseball Video Game Recommendations here.
More App Store Releases
- theBoxes: Free (Universal) A cute physics title that promises you can play the entire game without having to pay for IAPs
- Hookah Mix: Free (Universal) All you ever needed to know about hookahs
- 1849: $4.99 (iPad) City management game during the 1849 gold rush
- Last Inua - An Arctic Adventure: $3.99 (Universal) Platform game featuring an Inuit father and his son
- 2-bit Cowboy: $0.99 (Universal) Western action platformer game with Gameboy-like graphics
- Adventure To Fate : A Quest To The Core JRPG: $1.99 (Universal) RPG with a medieval fantasy setting
- Devil Shard: $1.99 (Universal) Retro style match-3 RPG
- Dark Land: $2.99 (Universal) Battle runner action game
- Gunship X: $0.99 (Universal) Take control of an AC-130 Gunship to defend humanity from invading hordes
- Crystal Reign: $1.99 (iPad) Tower defense game featuring magical technology
- Frederic - Evil Strikes Back: $3.99 (Universal) Defeat famous opponents in musical duels
- Cinamatic: $1.99 (Universal) Short film creation tool
New Cydia Tweaks
Developer Ryan Petrich released Attachment Encryptor this week. The tweak patches the iOS 7 Mail encryption bug.
- OS Experience ($9.99) Adds multitasking to the iPad
- Daily Dash (Free) Add trending Twitter topics to your Lock screen
- quickCam ($1.99) Access you camera from within an application
App Updates
- OMG: TD Version 1.0.9: Siren's SPELLSONG skill is now stronger
- Google Maps Version 3.0.0: Adds Uber intergration, lane guidance, and a few other new popular features
- Smash Hit Version 1.2.0: Our Game of the Month for March gets two new levels
- Tumblr Version 3.6: Have total control over how your blog looks in the app. Colors, fonts, pictures, whatever—however you want to look, you can look that way