Submitted by Marshall Walker on
Here are this week's most noteworthy App Store and Cydia releases (03/02/14 to 03/08/14). Apple's Free App of the Week is SEGA Go Dance. The game will be free on the App Store until 03/13/14. IGN's Fee Game of the Month is Prince of Persia: The Shadow and the Flame. You can get your free promo code here.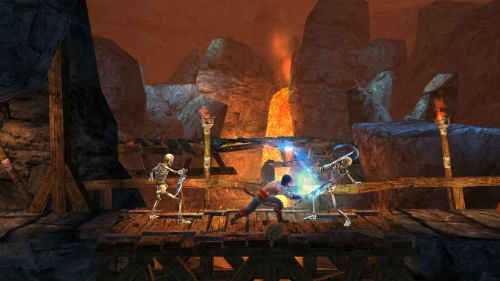 Devious Dungeon: $0.99 for the iPod touch, iPhone and iPad (Requires iOS 5 or later) Rated 9+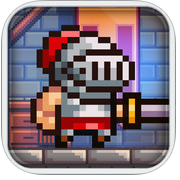 From the creators of Random Heroes and League of Evil, Devious Dungeon features 5 worlds with a random map generator, lots of weapons, gear and loot to collect, RPG styled upgrades and boss battles. Here's the trailer.
App Store Link
UP Coffee: Free for the iPod touch, iPhone and iPad (Requires iOS 7 or later) Rated 4+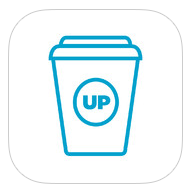 Jawbone Labs' companion app to its UP wristband determines how caffeine affects your sleep.
"See how your caffeine levels change throughout the day as you down espressos, energy drinks and even chocolate. UP Coffee knows when you're WIRED and how long it will take you to become SLEEP READY."
The UP wristband tracks your normal sleep patterns and activity such as steps, distance and calories burned.
SXSW GO: Free for iPod touch, iPhone and iPad (Requires iOS 6 or later) Rated 12+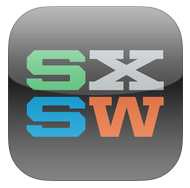 The official SXSW Go app has been updated for this year's South by Southwest festival in Austin, Texas. The app allows attendees to access and browse the SXSW lineup and create their own schedule, plus it offers maps of Austin and the festival's trade show.
Walking Dead: The Game - Season 2: $4.99 for 1 episode (Universal) Rated 17+
Season 2, Episode 2 of Telltale's popular Walking Dead game is now available as an in-app purchase via in-app 'Episodes' menu. The game follows a young orphan named Clementine, who is trying to survive the zombie apocalypse.
Smash Hit: Free for the iPod touch, iPhone and iPad (Requires iOS 4.3 or later) Rated 4+ ***GAME OF THE WEEK ***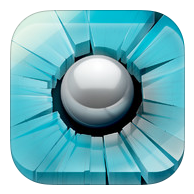 Highly recommended. Smash Hit brings an unique and surreal twist to the endless runner genre. Fly through an otherworldly dimension as you smash everything in your path. A very therapeutic, fun and addictive game!
NOTE: The game is free to download but it is $1.99 to buy the full version.
More App Store Releases
- Starry Duo: Free (Universal) Take a journey through an enchanted forest full of magical creatures in a game where stars, wands and forest villains come together in a brand new casual spell-casting game.
- Smash IT! Adventures: Free (Universal) Use your fingers to smash cute creatures to save your cat
- Flying Haggis - Guitar Amp: $6.99 (iPad) Guitar amp for the iPad
- Wave Wave: $2.99 (Universal) Wave Wave is a savage arcade game by Thomas Janson, with music by Danimal Cannon and Zef
- Brushstroke: $2.99 (Universal) Transforms photos into paintings
- Mines of Mars: $4.99 (Universal) *** Top Most Anticipated Games of 2014 - Pocket Gamer *** "A procedural atmospheric mining game that is inspired by games like Metroid and Motherload."
- Block Fortress: War: $1.99 (Universal) Rreal-time-strategy game in a Blockverse dimension
- Faif: $1.99 (Universal) Puzzle / RPG game
- Chirp Bomb: Free (Universal) You have to watch the trailer to understand how unique this game truly is. *** Trailer may be NSFW ***
- Eats Munchie: $2.99 (iPad) A puzzle game
New Cydia Tweaks
- Spin ($0.99) Music lock screen theme
- BattSaver for iOS 7 ($3.99) Battery saving tool for iOS 7
- CallShare ($0.99) Adds Message, Mail, Note, Reminder and Event functions to the Phone app
- Vertex ($1.49) Combines app switcher and control center
-