Submitted by Sammy Snyder on
It was a big week for Rovio Entertainment who released Angry Birds Stella to the App Store on Thursday. The gaming studio also got the internet buzzing with its retro 80's trailer for Angry Birds Transformers. The Angry Birds / Transformers crossover will be available for mobile devices on October 15, 2014.
In non-Rovio news, Team Meat released more details about Super Meat Boy Forever, and Sony announced that Run SackBoy! Run!, a LittleBigPlanet endless runner, is coming to PS Vita and mobile devices later this year.
Here are this week's games, apps and jailbreak tweaks released to the App Store and Cydia through 08/31/14 to 09/06/14. Apple's Free App of the Week is The Photo Cookbook – Quick & Easy. The app will be free on the Apple App Store until 09/18/14. IGN's Free Game of the Month is Hitman. You can get your free promo code for the game here.
Angry Birds Stella: Free for the iPod touch, iPhone and iPad (Requires iOS 6.0 or later) Rated 4+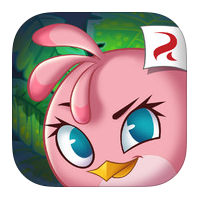 Based on App Store comments and reviews,
Angry Birds Stella
sounds a lot like
Angry Birds
with just a few new tricks. The game stars Stella and six new characters as they try to defend Golden Island from Bad Princess and her pigs. The game features 120 levels, telepods support and lots of in-app purchases and ads. You can check out the trailer at the bottom of this post.
Mikey Boots: $2.59 for the iPod touch, iPhone and iPad (Requires iOS 4.3 or later) Rated 4+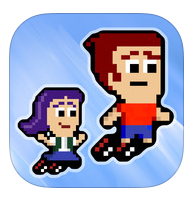 BeaverTap Games pixelated platformer trilogy comes to a close with Mikey Boots. The final addition to the franchise features 42 levels over 6 environments, 2 playable characters, 230 disguises, achievements and MFi controller support.
Golfer Setup: $0.99 for the iPod touch, iPhone and iPad (Requires iOS 7.1 or later) Rated 4+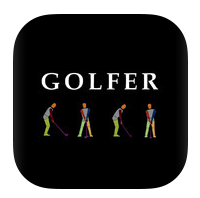 This app aims to improve your golf game by offering a simple guide to the key elements of a good golfing setup in four sets of information and without the need of a WiFi connection. The app not only tells what you should do to improve your game, but it explains why you should do it and it points out common beginner mistakes.
Ask Me Anything — official reddit AMA app Free for the iPod touch, iPhone and iPad (Requires iOS 7.0 or later) Rated 17+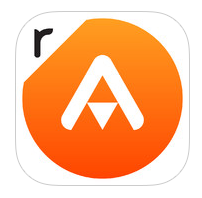 This is the perfect app for new and old Reddit users. The app makes finding and reading Reddit's popular AMA (Ask Me Anything) interviews super easy. It also collects past popular AMAs, like Barack Obama and Bill Gates, and it allows users to comment and vote on active threads.
CounterSpy: $4.99 for the iPod touch, iPhone and iPad (Requires iOS 7.0 or later) Rated 12+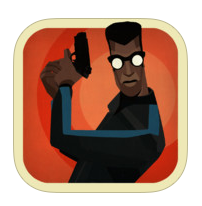 The Sony PlayStation Network stealth game, CounterSpy, has been ported to iOS, however, it is not the full version of the game. The game features awesome stylized 2.5D graphics and procedural content generation. Yous play as a novice Agent for C.O.U.N.T.E.R who must stealthily sabotage Russia during the Cold War.
More App Store Releases *The listed prices are launch prices and are subject to change.
- Duke Dashington: $0.99 (Universal) Pixelated platformer starring the scarf wearing Duke Dashington
- Ondes : Expressive Electronic Instrument: $799 (iPad) Expressive musical instrument for iPad
- Battle Riders: $1.99 (Universal) Death Race 2000-like post-apocalyptic car battler
- GREG - A Mathematical Puzzle Game: $0.99 (Universal)
- Skew: $1.99 (Universal) Photo app with a confusing description
- Contact Center - Group text messaging and more: Free (Universal) Creates quick group contacts for email, messages and more
- Rhonna Designs Magic: $1.99 (Universal) Photo enhancement app with colors, filters, light leaks, bokeh, edges, blur and texture
- Yardmaster: Rule the Rails: $3.99 (Universal) Multiplayer where players try to load their train the fastest
- Valiant Hearts: The Great War: $4.99 (Universal) A hand drawn adventure game with action and puzzle elements
- Star Walk Kids - Astronomy for Children: $2.99 (Universal) Astronomy guide for children
- Stealth: $4.99 (Universal) Stealth game designed for mobile
- All Star Quarterback: Free (Universal) Manage the career of your all star QB
- Badass Trial Race Free Ride:Free (Universal) Motorcycle trial racing game
- Colorbs: $1.99 (Universal) Puzzle game
New Cydia Tweaks
- #PlayMe2 (Free) Updated version of the Status Bar tweak that displays a currently playing song's name and artist
- SetBack ($1) For themers -- SetBack allows you to go back to your previously saved jailbreak setup
- panicLock (Free w/ pro version available) Pick a gesture to quickly lock down your phone, even if someone has your password
- NCMemo (Free) Quick memo widget for Notification Center
- Lullaby ($0.99) Stops music from playing on your iPhone after you've fallen asleep
- SmartBatteryPercentage (Free) Only shows battery percentage when you have 20% remaining
Noteworthy App Updates
- eBay Version 3.4.0 adds improved search results and in-app notifications
- Microsoft is now offering monthly Office 365 subscriptions for . PowerPoint, Word and Excel
Game Trailers / Previews
Angry Birds Stellas Gameplay Trailer
The Sleeping Prince