Submitted by Marshall Walker on
Apple has finally gotten HealthKit up and rolling after delaying its launch a little over a week due to a bug in iOS 8.0. The first HealthKit-enabled apps starting appearing on the App Store on Friday after Apple released iOS 8.0.2 to fix the issues plaguing the new health platform. One of the first HealthKit-compatible apps spotted in the wild was FitPort. The app promises to deliver a "simple dashboard for your daily fitness stats" by recording steps, cycling distance, active and dietary calories, plus more to Apple's Health app. FitPort is available now for $1.99.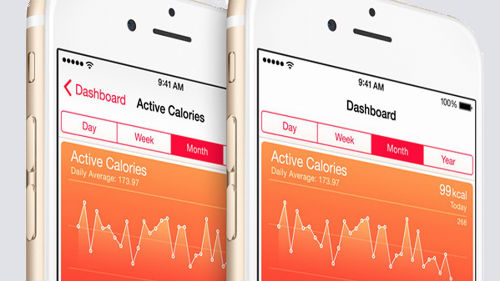 Other HealthKit friendly apps include:
- WebMD (Free) Connect Healthy Target to the Apple Health app to receive actionable insights on your health data.
- Yummly (Free) - Recipe app. Allows you to send nutrition information to the Health app.
- Carrot Fit ($2.99) Allows you to sync your weight and workout data with the Health app.
- MyFitnessPal (Free)
• Add your meal summaries to HealthKit – You can now share meal data with HealthKit-connected apps every time you add food to your diary.
• Sync your weight with HealthKit – If you have an app that records your weight in HealthKit, we can automatically sync that with your MyFitnessPal account. Likewise, if you track your weight in MyFitnessPal we'll keep your HealthKit data updated.
• Add exercises from other HealthKit apps to your diary – When you exercise with an app that saves workout data to HealthKit, we can adjust your daily calorie goal for you.
Remember, all HealthKit apps require iOS 8.0.2 to work.
Here are this week's games, apps and jailbreak tweaks released to the App Store and Cydia through 09/21/14 to 09/27/14. Apple's Free App of the Week is
Whac A Mole
. The app will be free on the Apple App Store until 10?02/14. Also don't forget to check out our list of
iOS 8 third-party keyboards
.
GIF Keyboard: Free for the iPod touch, iPhone and iPad (Requires iOS 8.0 or later) Rated 12+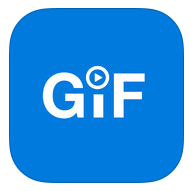 GIF Keyboard allows you to quickly send GIF and video text responses to your friends and family. The app features millions of GIFs and videos that you can save to Safari and send directly from your keyboard. GIF Keyboard supports iMessage, WhatsApp, Twitter, Messenger and Snapchat.
Cursed Treasure 2: $2.99 for the iPod touch, iPhone and iPad (Requires iOS 6.0 or later) Rtaed 9+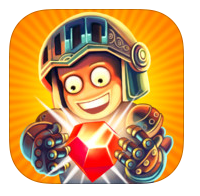 If you like video games and don't know Armor Games, then you should check it out. Armor Games is one of the premiere websites for free flash games and has helped launch great titles such as Kingdom Rush and of course Cursed Treasure 2. The tower defense title is now available on the App Store with 21 levels of gem thieving fun. The game also features 50 badges to earn and 30 skills to master.
Turbo Dismount: Free for the iPod touch, iPhone and iPad (Requires iOS 7.0 or later) Rated 12+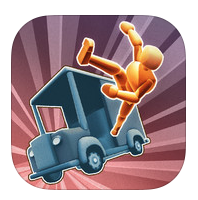 This crash simulator from the creators of Stair Dismount allows you to crash different vehicles in a variety of different environments. The first three levels are free and the rest are available as in-app purchases starting at $0.99.
More App Store Releases *The listed prices are launch prices and are subject to change.
- Interstellar: Free (Universal) Create and explore other user created solar systems and black holes
- MadOut: $3.99 (Universal) Combat racing game. Only works with the iPhone 5s or later, iPad Air and iPad mini with Retina display
- ScaleGen: $9.99 (iPad) Scale generator and editor
- Lockdown: $3.99 (Universal) Two-factor authentication app that works with any online service
- Manual: $1.99 (Universal) Custom exposure for your iPhone camera
- Anomaly Defenders: $4.99 (Universal) Tower defense title where you have to " protect the alien homeland at any cost"
- RGB Express - Mini Truck Puzzle: $2.99 (Universal) Puzzle game where you draw routes to deliver packages
- Nimble Squiggles: $1.99 (Universal) "Casual puzzle game for players of any age, where the player, with movement of his finger, has to help squiggles escaping by leading them to a funnel"
- Air Race Speed: $3.99 (Universal) Solo time-trial racing
- Air Supply - SOS (Save Our Sheep) $1.99 (Universal) Fly around with your jetpack rescuing sheep and putting them in your rocket
- Cosmophony: $2.99 (Universal) Musical shooter
- Smarter Than You: Free (Universal) Social dueling game
New Cydia Tweaks
- AudioOut ($0.99) Plays sound through the iPhone speaker
- iMaker ($1.99) Animate app icons
- FreeFall (Free) Makes your iPhone scream when you drop it. Available from this repo: apt.steverolfe.com
Noteworthy App Updates
- Skype Version 5.5 adds iOS 8 support and interactive notifications
- Aralon: Sword and Shadow has been updated with improved lighting and shadow effects for all iOS 8 compatible devices
Game Trailers / Previews
Crystal Siege Trailer
Drone: Shadow Strike Trailer
The Sailor's Dream Trailer