Submitted by Marshall Walker on
Atari and Frontier Developments has finally given fans what they wanted -- a premium version of the popular building game RollerCoaster Tycoon on iOS. RollerCoaster Tycoon 3 is now available on the App Store for $4.99. There are no IAPs and the game promises to deliver the same "depth and sophistication" as the PC version with a new mobile-friendly UI.
Northway Games' zombie survival title Rebuild 3 has been delayed until August 27 due to more device testing. There are still some Testflight spots open for iOS users who would like to test out the game. You will need to install the TestFlight app if you want to participate.
Fantasy football players will want to check out our list of 2015 Fantasy Football cheats sheets, draft kits and apps.
Here are this week's most noteworthy games, apps and jailbreak tweaks released to the App Store and Cydia through 08/09/15 to 08/15/15. Time Surfer is Apple's free app of the week. The endless runner will be free on the Apple App Store until 08/20/15. Don't forget to follow us on Twitter and Facebook to keep updated on all the latest iPhone and iPad news.
Monsters Ate My Metropolis:
Free for the iPod touch, iPhone and iPad (Requires iOS 7.0 or later) Rated 9+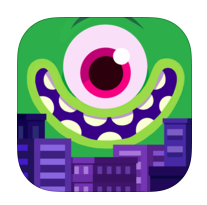 The latest [adult swim] mobile title is a collectible card game where players control giant monsters to battle other players and crush opposing cities. The game features plenty of unlockable monsters, rare prizes, leaderboards, tournaments and of course IAPs to buy additional cards.
Monster High: Free for the iPod touch, iPhone and iPad (Requires iOS 7.0 or later) Rated 4+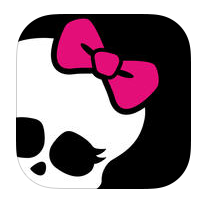 "Welcome to the halls of Monster High, where the teenage children of legendary monsters are free to rock their own freaky-fab styles! In this official Monster High app, you can explore school hallways with your favorite guys and ghouls!"
Features include:
Find out more about your favorite Monster High characters, including Frankie Stein, Clawdeen Wolf and Draculaura.
Catch up on the latest Monster High webisodes, movie trailers and music videos.
Upload your own photos or use Monster High photos to create fangtastic photo collages.
Test your skills in the Game Room with the all new mini game available only in the app!
Party like a monster with your favorite Monster High music.
Create a virtual shelf to display the dolls you already have or build a wish list of the ones you still want!
More App Store Releases *The listed prices are launch prices and are subject to change.
- Battlestation: Harbinger: $3.99 (Universal) "Take command of a space ship in this epic sci-fi space adventure game, combining the game play
of games like Faster Than Light (FTL), Out There and other space operas."
- Age of Defenders: $2.99 (iPad) Multiplayer tower defense and offense
- Sputnik Eyes: $1.99 (Universal) "Puzzle game that will take you on a journey across space."
- Three Coins: Free (Universal) Puzzle game where you swap 2 to 5 coins togehter to get a coin of bigger face value
- Rainbowtail: Free (Universal) Match-3 RPG game with Pokemon-like creatures
- Ricochet Theory: $1.99 (Universal) Physics game featuring ricochet based puzzles
- Gathering Sky: $2.99 (iPad) Short meditative game where you fly as a bird
- 2015 Fantasy Football Draft Kit and Cheat Sheet: $3.99 (iPad)
- Padlet: Free (iPad) A way to create and collaborate trhough filesharing
- Riddles of Fate: Memento Mori HD: Free (iPad) & Living Legends: Wrath of the Beast HD: Free (iPad) Hidden object games from Big Fish Games
- Sentinel Command: $6.99 (iPad) "Sci-fi themed strategy game that blends tactical, turn-based RPG style combat with a real time strategic simulation."
- Mazecraft: Free (Universal) Build and share your own mazes
- QB Hero: Free (Universal) Simple football throwing game
- Weather Simple: $1.99 (Universal) Minamlist weather app
- Tap Sports Football: Free (Universal) "Build your top football team using real pro football players then challenge your friends"
- ThinkAlike: Free (Universal) Social networking app where you create and take polls
- plug.dj lite: Free (Universal) Listen to music and chat with other users
- FantasyPros Draft Wizard - Fantasy Football 2015: $2.99 (Universal) Fantasy football draft kit that allows you to sync with your league
- TenguList: $0.99 (Apple Watch) Checklist for Apple Watch
- The Ascension: Free (Universal) "Tap to rotate the platforms and allow your bouncing ball to reach higher grounds while collecting valuable pyramids."
- Blocky Raider: Free (Universal) Indian Jones-like adventure game
- Mix+Smash: Marvel Super Hero Mashers: Free (Universal) Mix and match Marvel suoerheoes
- RPG Tears Revolude: $3.99 (Universal) Classic command-based RPG with a 3D map interface
- Avoid: Free (Universal) Avoid the blades, collect coins and unlock new characters
- Farms & Castles: Free (Universal) Very addictive puzzle game
- Circlestances: Free (Universal) 1 touch action game
- Ready Cola!: Free (Universal) Shoot straws into soda bottles
- Hyper Skate: Free (Universal) Side-scrolling skateboarding
- March of Empires: Free (Universal) Empire buidling war title
- Barmark: $2.99 (Universal) "Point n' click exploration game, where you can alter the game's environment in order to achieve harmony and personal perfection."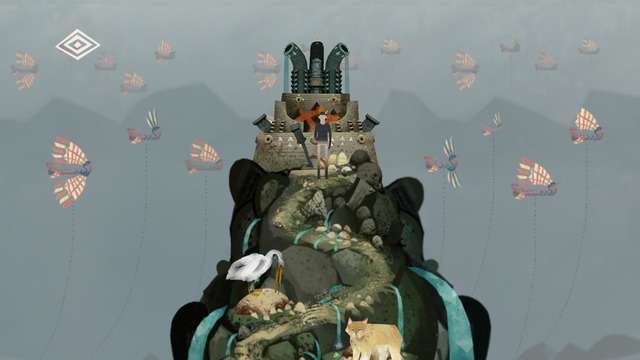 New Jailbreak Tweaks
REMINDER: iOS 8.4.1 breaks the TaiG jailbreak. Here's how to upgrade to iOS 8.4 and jailbreak.
- TypeStatus 2 (beta) See a when someone has read your iMessage (Repo: http://cydia.hbang.ws)
- Browsix ($2.99) Floating browser that allows you to multitask on your iPhone
- DarkCC (Free) Gives Control Center a dark tint
Trailers
Robot Warlords available now in the UK, launching worldwide soon.
Coming soon to Mac, Windows, iOS, and Android