Submitted by Marshall Walker on
Apple released iOS 8.4 and its new music streaming service on Tuesday. Apple Music has been met with mixed reviews, and much confusion. Apple is forcing users to pick a monthly subscription plan before they can access the music service for free. iOS users must pick a $10 or $14 monthly plan, then disable the automatic renewal option in their Settings if they don't want to be charge in 3-months when their free trial ends. There is also some confusion about the difference between "Apple Music" and "Beats 1", and why Apple Music is part of the stock Music app. You can check out our Apple Music Guide for the answer to all of these questions.
Two iOS 8.4 jailbreak tools were also released on Tuesday. You can download the PP jailbreak tool here and learn how to jailbreak your device with TaiG here. Make sure you check out our JB section below for all the recently released Apple Music and iOS 8.x tweaks.
Here are this week's most noteworthy games, apps and jailbreak tweaks released to the App Store and Cydia through 06/28/15 to 07/03/15. Star Walk 2 is Apple's free app of the week. The game will be free on the Apple App Store until 07/09/15. Don't forget to follow us on Twitter and Facebook to keep updated on all the latest iPhone and iPad news.
The Executive: $2.99 for the iPod touch, iPhone and iPad (Requires iOS 7.1 or later) Rated 9+
The latest Riverman Media, creators of
Pizza Vs. Skeletons
, release has been generating a lot of buzz on the interwebs. The object of the game is to beat up werewolves that have infiltrated your "trillion dollar mining company". It's like a literal version of
The Wolf of Wall Street
, but with many wolves instead of just Leonardo DiCaprio. The game is both a platform and simulation title. Flame kick werewolves while you manage your company to earn money for upgrades. No IAPs, timers or ads.
Divide By Sheep: $2.99 for the iPod touch, iPhone and iPad (Requires iOS 8.3 or later) Rated 12+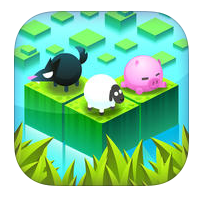 Divide By Sheep looks like a cute game at first glance but the premise is a little creepy. The Grim Reaper is lonely so he decides to befriend sheep by killing them. You can help the sheep avoid being "friends" with the Reaper by solving 120 match puzzles. The game features lot of dark humor, the ability to drown animals, lasers, wolves and a pet kraken.
Multi View: $0.99 for the iPad only (Requires iOS 8.2 or later) Rated 17+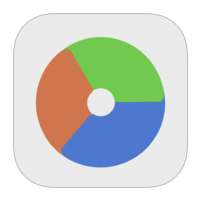 This app brings multitasking to the iPad before iOS 9, by allowing users to view 3 browser windows simultaneously. The app requires that you use mobile websites instead of apps, but it makes doing things such as cutting and pasting website to website on your iPad much easier.
More App Store Releases *The listed prices are launch prices and are subject to change.
- Like Dad Or Mom: Free (Universal) Find out if you look more like your dad or mom
- Icarus-X: Tides of Fire: $2.99 (Universal) "Blast your way through waves of enemies and bullets and defeat massive boss ships in this fast-paced vertical shoot'em up"
- Toca Life: City: Free (Universal) "Welcome to Toca Life: City, a metropolis filled with everyday fun! Customize characters, explore exciting locations and find hidden treasures"
- Retype: $2.99 (Universal) Typography photo editor
- Adventures of Pip: $4.99 (Uinversal) 8-bit platformer
- Heroki: $7.99 (Uinversal) 3D platformer from SEGA
- TapMon Battle: $0.99 (Universal) Do battle with "tapmons," not tampons
- Alchemic Dungeons: $0.99 (Universal) Roguelike rpg game with crafting systems
- LEGO Minifigures Online: $4.99 (Universal) "Online game for LEGO fans of all ages, where you get to collect awesome Minifigures..."
- Soundboard with Watch Remote: $0.99 (Apple Watch) Adds a soundboard to your Watch
- Gameflip: Free (Universal) Buy or sell video games
- GO Launcher: (Widget) Access your contacts, applications or websites from Notification Center
- Facetune: $1.99 (Universal) Promises to make you photoshop like a professional
- My Brother is a Superhero: Free (Universal) "Use your superpowers to prevent asteroids from hitting the earth"
- Furdemption: $2.99 (Universal) "Embark on a perilous journey with a royal rabbit trying to escape hell"
- Drift Spirits: Free (Universal) Free-to-play racing game
- Samurai Blitz: Free (Universal) "Endless, action-packed slash n' dash arcade-style adventure"
- Lifetime Movie Club: Free (Universal) ***App of the Week*** Streaming service for Lieftime movies ($3.99/month)
- Who Deleted Me on Facebook: Free (Universal) How dare they unfriend me!
- HowardOnTap: Free (iPad) Fast and easy access to the burgeoning craft beer scene centered in Howard County, Maryland
- G.I. Joe Strike: Free (Universal) One-tap fighting game featuring Snake Eyes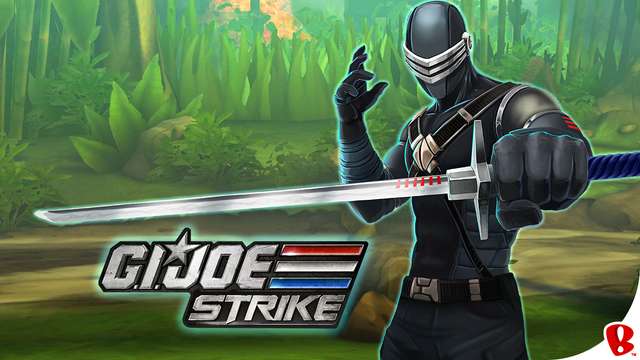 New Jailbreak Tweaks
Arise 2 ($0.99) Jailbreak alarm that gives you more control than regualr App Store alarms
- MusicMod Modify the Apple Music layout (available in this repo http://skylerk99.github.io)
- Battivator ($1.49) Helps save battery power by automatically disabling features, such as Bluetooth, when a specific battery level is reached
- MusicRotate (Free) Use Apple Music in landscape mode
- Flex 2 ($3.99) Has been updated with Apple Music patches
- ShareTweak (Free) Share you favorite Cydia tweaks with friends